IPAC Canada Webinars and Roadshows
Table of Contents
Auditing Your Infection Prevention and Control Program - WEBINAR
FOR IPAC CANADA MEMBERS ONLY
Date(s): Choice of April 19, April 26, May 3 or May 10.
Time: All webinars start at 1pm Eastern (1000 PT, 1100 MT/SK, 1200 CT, 1300 ET, 1400 AT, 1430 NL)
Duration: 1 hour
The IPAC Program Audit Tool (PAT©) has been developed BY IPAC Canada members FOR IPAC Canada members to help you to audit your IPAC program FROM an IPAC perspective. The PAT® is available for viewing or download from https://ipac-canada.org/program-audit-tool.php.
TOPICS TO BE COVERED:
The IPAC Program Standard – background, key structural components
Auditing the IPAC Process – key components of the auditing process, weighting of IPAC program standards
The IPAC Program Audit Tool (PAT©) and Auditor Workbook – overview of the tool, instructions for using the Workbook, scoring the PAT©, developing action plans for improvement
Supplement to the IPAC Program Standard and Program Audit Tool – transparency document describing the process for developing these documents
WEBINAR PRESENTERS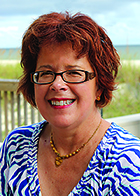 Karen Clinker
Karen Clinker is currently retired and living with her husband and four schnauzers on their acreage in Eagle River Ontario. Her background consists of eight years as the Infection Control Consultant for the Northwestern Ontario Infection Control Network. Prior to this she worked for 30 years in Occupational Health, Safety and Disability Management and Infection Control in Alberta. Over the past three years Karen has worked with a committee of seven other IPAC Canada members from across Canada to develop an IPAC Program Standard, as well as an IPAC Program Audit (PAT) Tool and related documents to use with the IPAC Program Standard. Prior to this Karen served for six years as the Director of Programs and Projects in IPAC Canada (formerly CHICA Canada).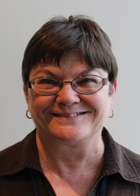 Shirley McDonald
Shirley began her career as a medical laboratory technologist in the Microbiology laboratory of the Kingston General Hospital. Shirley moved into the field of infection control in 1987, where she worked until 2005. From 2005 to 2014 Shirley worked as the technical writer for Ontario's Provincial Infectious Diseases Advisory Committee (PIDAC) and IPAC Resource Expert for Public Health Ontario. Shirley was the IPAC Canada webmaster from 2003 until her retirement at the end of 2016. In 2009, Shirley was retained as writer and graphics designer for IPAC Canada's Audit Toolkit and currently co-chairs the Program Audit Tool (PAT) Committee. In conjunction with the co-chair and the committee, Shirley developed a series of four documents that include an IPAC program standard, audit process annex, audit tool, and methodology supplement, as well as training materials for webinar training on the use of the PAT. Shirley is now retired and enjoys time with her two grandsons and her gardens.
REGISTER NOW - (limited to 125 participants - IPAC CANADA MEMBERS ONLY)
April 19 - Click to register for webinar on this date. Registration deadline April 13.
April 26 - Click to register for webinar on this date. Registration deadline April 24.
May 3 - Click to register for webinar on this date. Registration deadline May 1.
May 10 - Click to register for webinar on this date. Registration deadline May 8.
Login information to be provided at a later date.
---
Carbapenemase-producing Enterobacteriaceae
"coming to a drain near you ..."
Date: April 6, 2017
Time: 1030 PT, 1130 MT/SK, 1230 CT, 1330 ET, 1430 AT, 1500 NL
Duration: 1.5 hours
Direction: Log in information to be provided at a later date.
Registration is limited to 125 participants.
Transmission of CPE is increasingly reported in Canadian hospitals; and sinks in patient rooms have been implicated in this transmission. In this presentation, Infection Control Professionals from three Toronto hospitals will report on their experiences with CPE-contaminated drains
Topics to be covered include:
CPE screening protocols, preventative drain maintenance, and management of drains and sinks in rooms of patients with CPE.
In addition, the current literature will be reviewed, and challenges and future directions will be discussed.
Webinar Presenters
Natasha Salt
Natasha Salt is the Director of Infection Prevention and Control (IPAC) at Sunnybrook Health Sciences Centre. IPAC has been the forefront of her career interests for 17 years, beginning in Public Health and continuing in a Tertiary Acute Care Setting.
Natasha completed her Bachelor of Science in Biology at the University of Windsor and her Bachelor of Applied Science at Ryerson Polytechnic University. She has been CIC certified since 2008.
Natasha can be contacted at natasha.salt@sunnybrook.ca; 416-480-4277 or on twitter @SaltNVS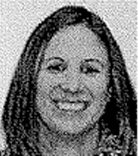 Lorraine Maze dit Mieusement
Lorraine began her career in Infection Prevention and Control in 2010 at Mount Sinai Hospital, where she continues to work as an Infection Control Practitioner. Lorraine completed both her Bachelor of Science in Nursing and Master of Nursing degrees at the University of Toronto. Previously she completed a Bachelor of Science in Biology at Western University. She obtained her CIC in 2012.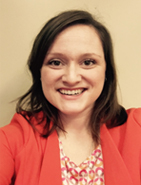 Heather Candon
Heather received her B.Sc. in Biology from the University of Waterloo and her M.Sc. in Microbiology and Immunology from the University of British Columbia. She has completed Masters-level courses in statistics and epidemiology through McMaster. She holds a certificate in Infection Prevention and Control from University of British Columbia, achieved her CIC in 2011. Heather is an appointed member of the editorial Board of the Canadian Journal of Infection Control. She has worked as a microbiological technician in private industry and in research laboratories. Heather previously worked in infection control at Baycrest Centre in Toronto, Public Health Ontario and St. Joseph's Health Centre in Toronto. She is currently the Manager of Infection Control at Mackenzie Health in Richmond Hill.
Registration for this event has now closed.
The CPE webinar was possible through the generous support of