IPAC Canada Webinars and Roadshows
Table of Contents
Carbapenemase-producing Enterobacteriaceae
"coming to a drain near you ..."
Date: April 6, 2017
Time: 1030 PT, 1130 MT/SK, 1230 CT, 1330 ET, 1430 AT, 1500 NL
Duration: 1.5 hours
Direction: Log in information to be provided at a later date.
Registration is limited to 125 participants.
Transmission of CPE is increasingly reported in Canadian hospitals; and sinks in patient rooms have been implicated in this transmission. In this presentation, Infection Control Professionals from three Toronto hospitals will report on their experiences with CPE-contaminated drains
Topics to be covered include:
CPE screening protocols, preventative drain maintenance, and management of drains and sinks in rooms of patients with CPE.
In addition, the current literature will be reviewed, and challenges and future directions will be discussed.
Webinar Presenters
Natasha Salt
Natasha Salt is the Director of Infection Prevention and Control (IPAC) at Sunnybrook Health Sciences Centre. IPAC has been the forefront of her career interests for 17 years, beginning in Public Health and continuing in a Tertiary Acute Care Setting.
Natasha completed her Bachelor of Science in Biology at the University of Windsor and her Bachelor of Applied Science at Ryerson Polytechnic University. She has been CIC certified since 2008.
Natasha can be contacted at natasha.salt@sunnybrook.ca; 416-480-4277 or on twitter @SaltNVS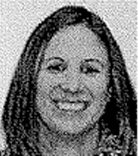 Lorraine Maze dit Mieusement
Lorraine began her career in Infection Prevention and Control in 2010 at Mount Sinai Hospital, where she continues to work as an Infection Control Practitioner. Lorraine completed both her Bachelor of Science in Nursing and Master of Nursing degrees at the University of Toronto. Previously she completed a Bachelor of Science in Biology at Western University. She obtained her CIC in 2012.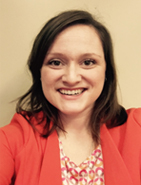 Heather Candon
Heather received her B.Sc. in Biology from the University of Waterloo and her M.Sc. in Microbiology and Immunology from the University of British Columbia. She has completed Masters-level courses in statistics and epidemiology through McMaster. She holds a certificate in Infection Prevention and Control from University of British Columbia, achieved her CIC in 2011. Heather is an appointed member of the editorial Board of the Canadian Journal of Infection Control. She has worked as a microbiological technician in private industry and in research laboratories. Heather previously worked in infection control at Baycrest Centre in Toronto, Public Health Ontario and St. Joseph's Health Centre in Toronto. She is currently the Manager of Infection Control at Mackenzie Health in Richmond Hill.
Made possible through the generous support of