Rebels at Work: Positive Change in Healthcare
EVERY ATTENDEE MUST REGISTER INDIVIDUALLY.

In the event that more than one participant is enrolled from one location, i.e. a group setting (several attendees in one room), the full title of the organization attending must be spelled out when that group is logging in to the webinar.

All participants in an educational webinar must log into the webinar room with their full name.

CERTIFICATION POINTS

IPAC Canada Members can now receive an education credit towards their CIC® recertification by attending IPAC Canada educational webinars.

This is to comply with recertification requirements of the Certification Board of Infection Control (CBIC). CBIC has approved the use of a generic certificate of completion which will be available for download at the end of the webinar.

1 IPU per hour is approved for IPAC Canada webinars.

The Certificate will be available to all participants to download.
Date: Tuesday, November 28, 2023
Time: 1000 PT, 1100 MT, 1200 CT/SK, 1300 ET, 1400 AT, 1430 NL
Duration: 1 Hour
Log in information will be provided at a later date.
THIS WEBINAR IS FOR IPAC CANADA MEMBERS

DEADLINE FOR REGISTRATION: Friday, November 24, 2023

Description
Rebellion often gets a bad name! But what if this is actually a key trait for positive change to occur? Marlies has long studied and practiced being a rebel in healthcare. Marlies will share the key rebellious traits and approaches that have worked. She will demystify the common perceptions on how to influence and convince people of new ideas. This webinar promises to be filled with candor and tips for your day to day practice. We look forward to seeing you there!
Presenter: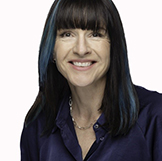 Marlies van Dijk, RN, MSc.
Leader and founder, The Pivot Group
Marlies has worked honed her craft working on large scale change initiatives in Canada since 2005. These include improvement collaboratives like Safer Healthcare Now! and the BC Surgical Quality Action Network. Her latest accomplishments include launching the Alberta Health Services Design Lab and now her own consultancy firm The Pivot Group. Marlies is the lead and founder of the Pivot group which is a group of rebels and designers who work with teams across the country to solve complex problems. They use design sprints, hackathons, and journey mapping to help organizations look at problems from a new lens with new solutions. She is a nurse by training and has a Masters in Health Sciences.