Moira Walker Memorial Award for International Service
The winner of the 2023 Moira Walker Memorial Award for International Service is Alicia Cortright
Alicia Cortright moved from her home in Wisconsin to Malawi shortly after completing her MPH to serve as a public health administrator for the Central Africa Medical Mission's mobile clinic program. Alicia moved to Canada with her husband for an employment opportunity he had and began work as an ICP at Alberta Health Services. Nominator Jennifer Happe says Alicia was an outstanding mentor and ignited the interest that Jennifer has in infection prevention and control (IPC). Alicia also introduced Jennifer to IPAC Canada as an important organization for support and resources. Following another work opportunity for her husband, Alicia moved with her family to Vancouver eight years ago. Alicia is driven to help others, especially those less fortunate, and accepted an opportunity to work as the South Sudan Field Manager for a faith-based organization called Kingdom Workers. Her work focuses on visiting refugee camps in Kenya, Ethiopia, and South Sudan and coordinating efforts for the WASH campaign (water, sanitation, and hygiene). In her role Alicia routinely travels to camps in east Africa to listen and learn about each community's struggles and needs. Alicia educates local refugee volunteers so that they may provide fellow community members with valuable knowledge and skills needed to prevent disease, including how to make a simple hand washing station, how to use solar disinfection to purify water, and techniques and tools for feminine hygiene. Alicia runs annual continuing education workshops for volunteers to maintain their knowledge and skills. The need is so great that Alicia also coordinates education for South Sudanese refuges who have settled across North America so that they may become teachers of the WASH program and travel to refugee camps to train local volunteers, thus amplifying the reach and impact of the WASH program. At present, there are 32 passionate refugee volunteers teaching the WASH campaign to their communities and providing the technical information and hands-on skills they will need to prevent disease. It is difficult to estimate the number of cases of illness prevented and the number of lives saved because of the dedication of selfless individuals like Alicia Cortright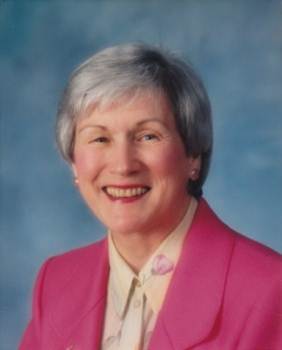 This Award honors an individual or group that has demonstrated extraordinary efforts to bring about change or improvement related to infection prevention and control in parts of the world that are under developed or under resourced. The annual award is in honour of Moira Walker RN CIC, a Past President of IPAC Canada and Past Honourary Secretary of the International Federation of Infection Control. Moira's life was dedicated to enhancing the physical and spiritual health of her many friends and colleagues.
Please click HERE for 2024 award criteria.
Click HERE for 2024 nomination form.
Deadline is March 31, 2024. Award winner will be advised by April 15th; award to be presented during the national education conference.
---
Past winners of the Moira Walker Memorial Award for International Service
2012 Yasmine Chagla
2013 Natalie Bridger, Brenda Earles
2014 Sandra Callery
2015 Donna Moralejo
2016 Shirley McDonald, Sally MacInnis
2017 Paul Webber
2018 Barbara Catt and Zahir Hirji
2019 Mandy Deeves
2020 No award presented
2021 Pierre Plourde