Clorox Scholarship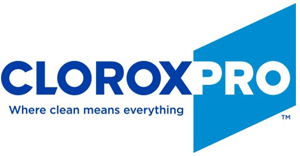 With the continued generous support of The Clorox Company of Canada, we are now accepting applications for the 2022 Clorox Scholarship to assist members to attend our upcoming virtual National Education Conference (April 25 - 27, 2022).
Scholarship applicants must review the Scholarship Criteria (below), and complete the Clorox Scholarship Application Form and have it ready to upload into the online scholarship application platform. Applicants must demonstrate within their application their dedication to cleaning and disinfection education (see other criteria detailed within the Scholarship Criteria PDF). The maximum scholarship granted to successful recipients will be the equivalent of conference registration fees of $420.00 to attend from April 25 to 27, 2022 (PreConference Day April 21, 2022 registration is not included).
EXTENDED! Deadline for applications is March 15, 2022. Please download and review the Scholarship Criteria, and the fillable Scholarship Application Form. When you have all requisite documentation ready, complete and save your application form and have it ready to upload (via the Apply Now button below).
2022 Clorox Scholarship Criteria (PDF)
2022 Clorox Scholarship Fillable Application Form (Word)