International Attendee Scholarship
This Scholarship is not currently available.
2020 Conference Award Winners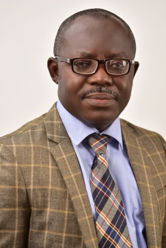 Dr. Okokon Ita is a Medical Microbiologist/ IPAC Committee Chair for the University of Calabar, Nigeria. He is a member of ICAN and the Nigerian Society for Infection Control (NSIC). At a national level, he was appointed to 2 projects as National Trainer in the Capacity Development Project on Preparedness and Response for Infectious Diseases (IPAC focus) with the Nigerian Centre for Disease Control (NCDC). The focus of this work was on the education of IPAC practices, development of training tools and quality improvement methods to monitor compliance with IPAC protocols. To prepare him for this IPAC role with NCDC, he took the basic and advanced IPAC courses in Nigeria through ICAN in 2019. However, his educational opportunities have been limited and notes no funding. He attended the 2019 NSIC conference but has had no education or conference attendance outside of Nigeria. As the IPAC Committee Chair, his current project is to coordinate the development of IPAC policies which do not exist in his facility in Calabar.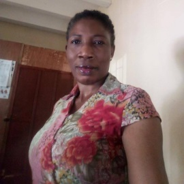 Mrs. Paulyn Owu is the Principal Nursing Officer for the IPAC Unit at Lagos State University Teaching Hospital. She is a member of Nigerian Society for Infection Control. She has been working in the IPAC program in her facility since 2009 and her responsibilities within the IPAC program were well defined in her application. She noted her involvement in surveillance (data collection, analysis and reports), waste management, management of IV lines/sites, environmental management, hand hygiene and educational activities. Mrs. Owu has never attended an IPAC conference and has only noted attendance at local education activities and training. She notes that there is no funding opportunities/scholarships available.
Both of the candidates expressed how important it was to build capacity in their local/national settings. They indicated a commitment to take what they learned at the conference, to share with their teams/colleagues to improve IPAC practices.