Champion of Infection Prevention and Control Award
The Champion of Infection Prevention and Control Award will recognize IPAC Canada members who have demonstrated innovative initiatives to prevent infection, raise awareness, and improve the health of Canadians. The nomination may also be for lifetime achievement. The nomination may be made by a member of IPAC Canada or by a IPAC Canada chapter. Formal presentation of the Award will be made at the Opening Ceremonies of the Annual National Education Conference.
The deadline for nominations is March 31, 2023.
---
The winner of the 2022 Champion of Infection Prevention and Control Award
Gwyneth Meyers BSc MSc PhD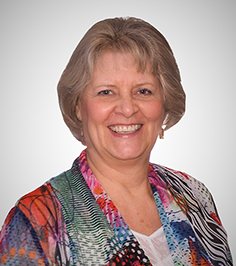 Gwyneth Meyers BSc MSc PhD has been awarded the prestigious 2022 Champion of Infection Prevention and Control Award. The Board of Directors of IPAC Canada has presented this acknowledgement to Dr. Meyers in appreciation for her lifetime achievement in infection prevention and control.
Over the 23 years Dr. Meyers has been a member of IPAC-Canada she has had a passion for education dedicating her career to exploring and advancing the role teaching and learning plays in transferring knowledge to practice and facilitating behavior change. Dr. Meyers has a BSc in Cellular and Microbiology, an MSc in Epidemiology and Healthcare Research and PhD in Education Technology and the Learning Sciences. Her thesis 'Building Educational Practice and Culture in Infection Prevention and Control' was nominated by the University of Calgary for the 2018 Canadian Association for Graduate Studies Distinguished Dissertation Award. In 2018 she also received the IPAC Canada Canadian Journal of Infection Control Editorial Award for a series of papers on her research. Dr. Meyers currently works as the Infection Prevention and Control Education Clinical Practice Coordinator, Alberta Health Services. Over her career she has participated in numerous projects and served on several committees including the IPAC Canada Core Education Committee for nine years and the Scientific Chair for the IPAC Canada 2018 National Conference. Presently she is the chair of the IPAC Canada HCW Core Competency Review Committee, a member of the IPAC Canada ICP Core Competency Review Committee and is the IPAC Canada representative and subject matter expert on the Curriculum Working Group of the Health Services Organization IPAC Simulation Pilot Project.
Outside of her work Dr. Meyers is involved with local charitable efforts in Malawi focusing on household access to clean drinking water and disaster relief. Most recently her passion for learning resulted in volunteering with a team of International Mediators to design and deliver mediation training courses for young adults in Kenya and South African lawyers and judiciary.
Dr. Meyers will accept her award during the 2022 Virtual National Education Conference.
---
Recipients of the Champion of Infection Prevention and Control Award
2010 - Dr. Mary Vearncombe
2011 - Marion Yetman, Pat Piaskowski
2012 - Dr. Allan Ronald
2016 - Jacqueline Hlagi
2017 - Faith Stoll
2018 - Dr. Michelle Alfa
2019 - Merlee Steele-Rodway
2021 - Dr. Theresa Tam
2022 - Dr. Gwyneth Meyers