2022 Ecolab Poster Contest
Congratulations to the winner
of the 2022 Ecolab Poster Contest

David Ryding BHSc BASc CPHI(C) CIC MPH
Public Health Ontario
Kingston, Ontario

Poster Contest Hosted by: IPAC Central East Ontario
Poster Contest Sponsored by



The basic advice of infection prevention and control: SPREAD PREVENTION – NOT INFECTION. This is a tenet that has been effective since the early days of Pasteur, Koch, Lister, Florence Nightingale, and Semmelweiss. Lives have been saved because of this rallying cry. Spread the word about prevention; stop preventable infections.

NOTE: Posters are copyright to IPAC Canada and may not be altered. Permission is required to use the poster image in publications or informational materials.

Poster is available to the public to download until October 31, 2022.
English / French.

Deadline for bulk orders August 5, 2022
Click here for bulk order form
(Entry deadline has passed)
An annual poster contest is sponsored by ECOLAB and supported by an IPAC Canada chapter to give infection prevention and control professionals an opportunity to put their creative talents to work by developing a poster that visualizes the Infection Prevention and Control Week theme. The 2022 National Infection Control Week is October 17-21.
THEME: Spread prevention...not infection.
DESCRIPTION OF THEME: During a global pandemic everyone plays a part in preventing infection through universal masking and social distancing to getting vaccinated. The spread of prevention practices in both communities and workplaces is important to limit infections. It is all about being proactive to prevent infections rather than reactive by treating them.
PRIZE: The winner will receive a waived registration to the 2022 National Conference (April 24-27).
REMINDER: Posters should have meaning for the public as well as all levels of staff across the continuum of care. The poster should be simple and uncluttered, with strong visual attraction and minimal text. Judging will be based on overall content. Artistic talent is helpful but not necessary. The winning entry will be submitted to a graphic designer for final production. Your entry will become the property of IPAC Canada.
HOST CHAPTER: IPAC Central East Ontario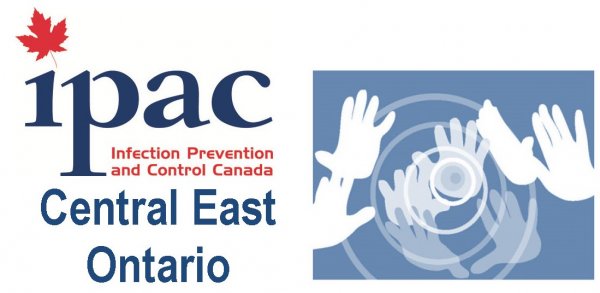 The placement of corporate logos does not imply advertisement or endorsement of a company's products or services. IPAC Canada is not responsible for information found on any external website reached through corporate links.