Diversity, Equity and Inclusion

Diversity, Equity and Inclusion 2023 Poster Contest
IPAC Canada and its DEI Working Group congratulate Adenike Oguntimehin for her winning poster. The poster may be downloaded from the following files.
---
A Message to Members of IPAC Canada/PCI Canada From Colette Ouellet, President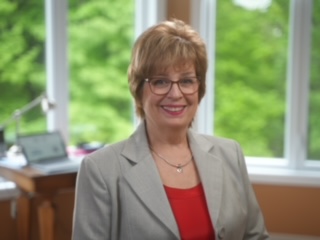 Germs don't care. Infections don't care. They don't care about the colour of your skin, your sexual identity, preference or orientation, what language you speak, where you live, whether you are married or single, what your job is or which religion you participate in. At IPAC Canada, we care for you. The individual you. The whole you.
Our work in diversity, equity and inclusion is growing in voice and in strength. We have an active and passionate group of members who are ensuring that all persons are welcome, feel their value and worth, and are supported in helping our ongoing battles to prevent and control infections. Our success in reaching a wide variety of people to have equal opportunity to stay healthy is dependent on ensuring our members are representative of the communities we serve and the world we live in. There is still far too great a divide in population health based on the factors listed above: skin colour, sexual identity, language and religion, among them.
COVID-19 underscored yet again that people were more or less likely to become ill or receive protection through vaccination based on these factors. Our efforts must reach everyone, must grow stronger to ensure equity of healthcare and equity of infection avoidance and treatment. It is critical that we see everyone equally, that we appreciate the value brought by each individual, and that we work as a collective, because only through our diverse and united efforts can we continue to progress, …..and because the germs don't care.
---
Diversity, Equity and Inclusion Working Group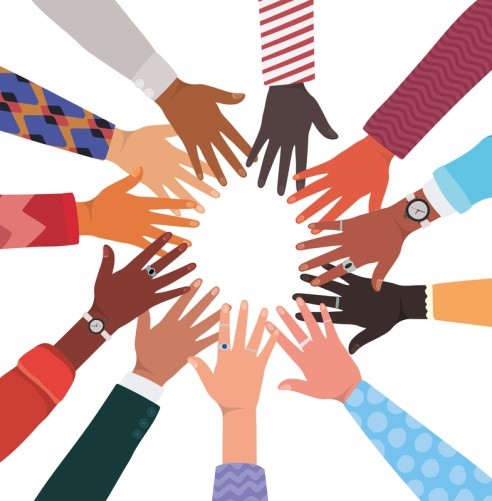 The Board of Directors of IPAC Canada is excited to announce the appointment of a working group to implement Diversity, Equity and Inclusion (DEI) priorities of IPAC Canada including creating a roadmap to provide our members with a dynamic and engaging DEI webpage, educational tools and resources, and to recommend additional actions to the Board.
The working group is represents the diversity of our membership. Their passion for safer, equitable, and accessible health care for all Canadians is illustrated in their backgrounds and experiences and will form the bedrock upon which IPAC Canada's DEI actions are based. Additional expertise will be added as required.
The working group is:
Chair: Dan Dimacuha RN, Halton Healthcare - Oakville Trafalgar Memorial Hospital

Co-Chair:
Murtuza Diwan BSc (Hons) MSc CIC, Halton Healthcare, Oakville

Meghan Engbretson MSc CCRP CIC, Children's Hospital of Eastern Ontario, Ottawa

Olga Hallborg RN BScN, Interior Health, Kelowna Health Centre, Kelowna, BC

Amber Haw BScN RN, Brant Community Healthcare System, Brantford


Hibak Mahamed BSc MPH CIC
World Health Organization

Kim Neudorf BSN MEd Public Representative to the Board of Directors.

Jessica Purjue RN BScN Interior Health-Public Health Williams Lake, BC

Karmjit Kaur Sandhu RN BScN MSCN, Abbotsford Regional Hospital, Abbotsford
Steven Schweon RN, MPH, MSN, CIC, CPHQ, FSHEA, FAPIC
Steven J. Schweon LLC, Saylorsburg PA

Sonalben Shah MSc CIC
Huron Perth Health Alliance, Stratford, Ontario

Ex officio:
| | | | | | |
| --- | --- | --- | --- | --- | --- |
| | | | | | |
| Zahir Hirji RN BScN MHSc CIC, Past-President, IPAC Canada | | Tanya Denich MSc CIC, Web Communications Manager, IPAC Canada | | Gerry Hansen BA, Executive Director, IPAC Canada | |
For more information, please contact:
Dan Dimacuha, Chair, IPAC Canada DEI Working Group deiworkinggroup@ipac-canada.org
---
Terms of Reference
DEI Working Group Terms of Reference (waiting for Board approval)
---
Secure Area for Working Group
Click here for link to secure area. Accessible by Working Group members only.
---
Webinars
Patient Voices
Diversity, Equity and Inclusion (DEI) Learning Series 2022.
This webinar is the second in the series.
Date: Friday, March 25, 2022
Time: 1030 PT, 1130 MT/SK, 1230 CT, 1330 ET, 1430 AT, 1500 NL
Duration: 1.5 Hours
THIS WEBINAR IS FOR IPAC CANADA MEMBERS ONLY.
Click here for more information.
---
Leading with Empathy: Rethinking Equity in Healthcare
Diversity, Equity and Inclusion (DEI) Learning Series 2022.
This webinar is the first in the series.
Date: Friday, January 28, 2022
Presenter: Celina Caesar Chavannes
This webinar for IPAC Canada Members only.
Click here for more information.
---
Vulnerable Populations - Is the Message Being Received?
Date: IPAC Canada 2021 Virtual Conference
Duration: May 3, 2021

---
Getting Past Discomfort: Mitigating Bias to Become Upstanders in Healthcare
Date: Thursday 27th August, 2020
Duration: 1.5 hour
THIS WEBINAR IS FOR IPAC CANADA MEMBERS and NON-MEMBERS.

Click here for more information on this webinar.
---
MaximizingU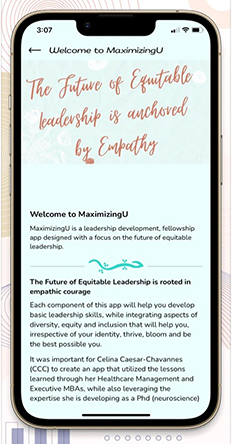 MaximizingU is an equity based leadership development app designed to promote asynchronous learning of key diversity, equity and inclusion concepts, as related to leadership. This personalized approach integrates research informed lessons, skill development activities and self-reflection exercises within each module of the program. When promoted throughout the organization, the app can help shift the organizational culture to promote better inclusivity, provide a foundation for implementing accountability mechanisms for equity and justice and, most importantly, develop empathetic leaders who understand, and value, equity.
MaximizingU contains many of the lessons, practical tips and homework that I needed to do, in order to be a successful researcher, entrepreneur, politician and even a parent. My hope is that those who download and complete the program, will discover what they love and maximize their full purpose, potential and passion. I would love to collaborate.
Please this link for the App Store and Google Play downloads: www.celinacc.ca/maxu
As well, please see the document below outlining the leadership and equity competencies for each module.
MaximizingU Competencies, 2021 - 2022
---
Resources
Indigenous Health
BIPOC
LGBTQ12S
---
DEI Calendar