WEBINAR: Patient Voices
EVERY ATTENDEE MUST REGISTER INDIVIDUALLY.

In the event that more than one participant is enrolled from one location, i.e. a group setting (several attendees in one room), the full title of the organization attending must be spelled out when that group is logging in to the webinar.

All participants in an educational webinar must log into the webinar room with their full name.

CERTIFICATION POINTS

IPAC Canada Members can now receive an education credit towards their CIC® recertification by attending IPAC Canada educational webinars.

This is to comply with recertification requirements of the Certification Board of Infection Control (CBIC). CBIC has approved the use of a generic certificate of completion which will be available for download at the end of the webinar.

1 IPU per hour is approved for IPAC Canada webinars.

The Certificate will be available to all participants to download.
Diversity, Equity and Inclusion (DEI) Learning Series 2022.
This webinar is the second in the series.
Date: Friday, March 25, 2022
Time: 1030 PT, 1130 MT/SK, 1230 CT, 1330 ET, 1430 AT, 1500 NL
Duration: 1.5 Hours
THIS WEBINAR IS FOR IPAC CANADA MEMBERS ONLY.
Description
What has the healthcare experience been like for our patients? Have they been faced with conscious or unconscious bias when seeking treatment? Has their independence or privacy been invaded during routine administrative and healthcare procedures? Dr. Pierre Plourde will overview healthcare bias, followed by the stories of our representative patients, Donna Dumas and her son, Keith Easter, and Bill Morgan.
Presenter: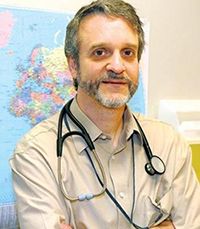 Dr. Pierre Plourde is a Medical Officer of Health and Medical Director Integrated Tuberculosis Services with the Winnipeg Regional Health Authority and Professor in the Departments of Community Health Sciences and Medical Microbiology and Infectious Diseases with the Max Rady College of Medicine at the University of Manitoba. Dr. Plourde is the 2021 recipient of the Moira Walker Memorial Award for International Service, presented by IPAC Canada.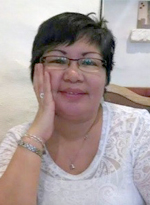 Donna Dumas has had her left lung removed in 2020 and she will be sharing her experience with tuberculosis in 2019. She lives in Winnipeg Manitoba.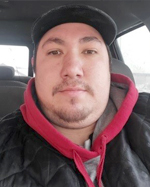 Keith Easter is the son of Donna Dumas. He provides Donna support and advocates for her story.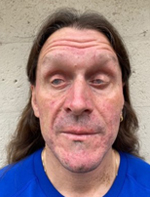 William (Bill) Morgan lost the majority of his eye sight at the age of five due to an allergic reaction to penicillin (Steven-Johnsons Syndrome). Bill's vision remained stable throughout the years (light perception at near distance and ability to read large print at one-inch left eye only) until the decision was made to travel to Miami, Florida to explore sight restoration surgery in 2006. It was determined at the initial assessment that Bill was an excellent candidate for the procedures as he could produce tears and that it was likely he would regain some vision. Bill returned to Miami in 2006 and 2007 to undergo lengthy surgeries which included eye reconstruction followed by stem cell transplantation. Fortunately, the procedures were a success and he regained some of
his vision along with his independence. Approximately ten years later, complications led to Bill losing all of his functional vision. Bill is now only able to see the difference between light and dark.
The DEI LEARNING SERIES 2022 is made possible through the generous sponsorship of