WEBINAR: VRE Isolation in Renal Medicine - Is It Needed?
THIS WEBINAR IS FOR IPAC CANADA MEMBERS

IPAC Canada Members can now receive an education credit towards their CIC® recertification by attending IPAC Canada educational webinars.

All participants in an educational webinar must log into the webinar room with their full name.

Each participant must register individually. In the event that more than one participant is enrolled from one location, i.e. a group setting (several attendees in one room), the full title of the organization attending must be spelled out when that group is logging in to the webinar.

This is to comply with recertification requirements of the Certification Board of Infection Control (CBIC). CBIC has approved the use of a generic certificate of completion which will be available for download at the end of the webinar.

1 IPU per hour is approved for IPAC Canada webinars.
Date: Wednesday, 12 February, 2020
Time: 1030 PT, 1130 MT, 1230 CT/SK, 1330 ET, 1430 AT, 1500 NL
Duration: 1.0 hour
Log in information will be provided at a later date.
THIS WEBINAR IS FOR IPAC CANADA MEMBERS.
Webinar Description
This presentation will look at what happened when we stopped isolating VRE in an endemically colonized high risk population over a period of one year.
Learning Objectives:
Examine the current recommendations for hand hygiene
Review the factors that influence alcohol efficacy and alcohol-based hand rub (ABHR) antimicrobial efficacy
Understand the importance of ABHR formulation and the influence of ABHR volume and dry time on efficacy
Understand the elements and importance of a multimodal hand hygiene program
Identify ABHR attributes that influence compliance
PRESENTER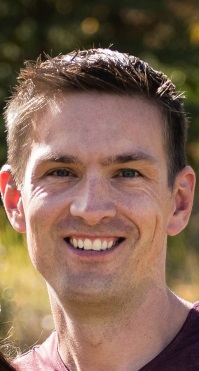 Craig Pearce has a BSc in Microbiology from the University of Guelph and a MSc in Hospital Epidemiology from the University of Calgary where he focused on the contamination of hospital rooms before and after terminal cleaning. He has worked in Infection Prevention and Control for nearly 10 years, 9 of those years at Foothills Medical Centre before moving to the Rockyview General Hospital in late 2019. He has a keen interest in innovated solutions to infection control problems.
Made possible through the generous support of