Tricks and Tips for Abstract Writing
Date:
Thursday 22nd November, 2018
Time:
1030 PT, 1130 MT, 1230 CT/SK, 1330 ET, 1430 AT, 1500 NL
Duration:
1.0 hour
THIS WEBINAR IS FOR IPAC CANADA MEMBERS ONLY
BACKGROUND
This Webinar is timely as the call for abstracts for the 2019 IPAC Canada and IFIC Conjoint Conference has now been posted. The deadline for submission is February 1, 2019.
Gwyneth will explore the relevance and purpose of abstracts and move on to discussing the guiding principles for writing them. These principles will be reviewed in the context of writing abstracts for conferences such as IPAC Canada.
PRESENTER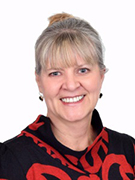 Gwyneth Meyers BSc MSc PhD has worked in Infection Prevention and Control for 19 years in both urban and rural settings. Currently Gwyneth works as a Clinical Practice Coordinator in Infection Prevention and Control in Alberta Health Services, Calgary Zone.
IPAC Canada education webinars are made possible through the generous support of