WEBINAR
The Three Top Oral Presentations from the 2017 Annual Conference
FOR IPAC CANADA MEMBERS ONLY

Date: Tuesday, August 15, 2017
Time: 1030 PT, 1130 MT/SK, 1230 CT, 1330 ET, 1430 AT, 1500 NL
Duration: 1.25 hours
Additional files
Video: NICU Hand Hygiene Moments
---
WEBINAR BACKGROUND
Attendees of the IPAC Canada 2017 National Education Conference in Charlottetown chose the top three oral presentations for consideration in the 3M Top Oral Presentation Award. The three speakers presented their sessions for a second time on the closing day. The winning oral presentation was announced at Closing Ceremonies.
It is our pleasure to present the Top Three Oral Presentations as chosen by conference attendees in a webinar on August 15th. These will be followed by a Q&A period.
---
Presentation #1 – IMPLEMENTATION OF THE 1B HAND HYGIENE MOMENT IN A LEVEL 2 NICU UNIT
Doreen Alexander1, Dina Badaway1, Shaheen Doctor1, Judith Baisie1, Maureen Morash1, Wendy Carvalho1, Dianne Rice1, Maja McGuire1, Maureen Acomb1, Zoran Pikula1, Wil Ng1, Kevin Katz1
1North York General Hospital
Issue: Newborns in neonatal intensive care units (NICU) are at high risk for hospital acquired infections. The level 2 NICU at North York General (NYG) cares for infants >/= 30 weeks gestational age. The blood stream infection (BSI) rate increased from 0 in 2011, to 3.4/1000 pt. days in 2014. Upon best practices review, it was noted that the 1B hand hygiene (HH) moment described by the Provincial Infectious Disease Advisory Committee (PIDAC) document was not being followed (before contact with the neonate or the neonate environment).
Project: This project aimed to implement the 1B HH moment and to determine if the healthcare worker (HCW) compliance to the HH moment decreased the BSI rate. Meetings with NICU staff and Neonatologist commenced July 2016 to discuss the increased BSI rates and the need to observe practices in the unit. HH audits were conducted (August 2016) and findings revealed that the 1B moment was not being done. Audit results were shared with the project team and a plan was developed by September 2016. A HCW multimodal educational strategy (printed poster, instructional video) was developed in collaboration with an NICU nurse. The strategy highlighted the required HH moments in accordance with best practices. Mandatory educational sessions were conducted in September 2016. A total of 58 staff, including 2 physicians, was educated. HH audits (Oct 2016-Jan 2017) were conducted after all educational sessions were completed.
Results: HH compliance of 74% (25/34) for moment 1B has been achieved post project implementation. Ongoing data collection to assess the impact on NICU BSI rates is underway.
Lessons Learned: Periodic review and audit of adherence to best practices is imperative to protect our patients from hospital-acquired infections. Involvement of NICU staff in the project helped to avoid resistance of staff and improve staff engagement and buy-in.
---
Presentation #2 - CROSSING THE BRIDGE: ENGAGING PATIENTS AS PARTNERS IN INFECTION PREVENTION AND CONTROL (IPAC)
Katherine Perkin¹, Murtuza Diwan¹, Jayvee Guerrero¹, Zahir Hirji¹, Ronny Leung¹, Senthuri Paramalingam¹, Tiberius Stanescu¹, Vydia Nankoosingh¹
¹The Scarborough Hospital
Issue: Being a patient has been called "one of the most dis-empowering situations one can experience in modern society." Person and Family Centered Care (PFCC) is a rapidly expanding field with the goal of increasing patient engagement and satisfaction. Historically, IPAC departments have limited opportunities to engage patients and families and have been seen as a barrier to providing PFCC.
Project: In alignment with the Scarborough and Rouge Hospital's (SRH) strategic plan, IPAC created a multifaceted approach to increase patient and family engagement. This consisted of individualized education for patients with new antibiotic resistant organisms (ARO), incorporating a patient volunteer on to the hospital's IPAC Committee and involving them in the creation of new IPAC patient education brochures. In addition, IPAC education was uploaded to waiting room TV screens, and our patient volunteer was featured in a new hand hygiene video.
Results: Incorporating a patient volunteer into our IPAC team has provided the department with deeper insight into how patients view and understand infection prevention. Our patient volunteer was instrumental in the creation of visually appealing and easy to understand patient education brochures. Their presence on the IPAC Committee is a reminder to make PFCC a priority. The IPAC team educated 85% of our patients/families with new AROs. Informal feedback of the education from patients has been very positive.
Lessons Learned: Within the PFCC approach, patients should be given the option of IPAC education. Most patients were keen to listen; a few patients did state that education was not wanted. The department recognizes that IPAC terminology is complicated and brochures alone as an educational resource are ineffective. The combination of easy-to-read brochures, plus in person education seemed to be most effective. The incorporation of a patient volunteer continues to offer new opportunities to promote IPAC with patient and families.
---
Presentation #3 – WINNER OF THE 2017 3M BEST ORAL PRESENTATION AWARD
UTILIZING VISUAL CUES AND ENGAGING FAMILIES IN THE SIBLING HEALTH SCREENING PROCESS
Marney Hunt1, Megan Bolton, Tina Stewart, Jun Chen-Collet, Simon Dobson, Dave Goldfarb, Robyn Hunter, Jocelyn Srigley, Valoria Hait
1Children's Hospital and Women's Hospital and Health Centre of BC
Issue: Sibling health screening (SHS) prior to entering the Neonatal Intensive Care Unit (NICU) is critical to avoid communicable disease exposures to vulnerable NICU infants. The NICU at British Columbia (BC) Women's Hospital utilized a SHS process that was found to be unsuccessful due to inconsistent practices. An audit done over the summer of 2016 indicated that 30% of SHS forms were not completed. In addition, the form required updated vaccine information.
Project: A working group comprised of Infection Prevention and Control (IPAC) Service, Quality and Safety and NICU leadership was struck to develop a new SHS process. The group: a) explored screening tools and processes with other IPAC teams and NICUs within BC and across Canada b) revised screening questions, created process algorithms and signage and c) obtained feedback from the local IPAC team, frontline NICU staff, the parent advisory leader, and families. The new process commenced October 2016.
Results: Gaps in SHS form layout and process were identified. Key principles of the new process include: a) nurses completing the initial SHS with families and incorporating education on the importance of SHS and hand hygiene (HH); b) engaging families to complete subsequent SHS; and c) introducing a visual cue in the form of a "sticker of the day" (e.g., Monday Monkey) for siblings to wear as a signal that the SHS was completed. An updated audit indicated 60% of siblings were wearing stickers; the other 40% missing a sticker triggered the nurse to complete the SHS.
Lessons Learned:
a) Engagement of all stakeholders in a process is key to success;
b) Performing SHS engages families and helps facilitate IPAC education (e.g., HH)
c) IPAC-led group initiatives can be fun and improve patient safety.
---
PRESENTERS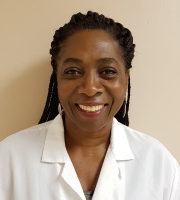 Doreen Alexander RN BScN CIC has worked in nursing for over 35 years in various positions. Currently, she works in the infection prevention and control department at North York General, Toronto, as an Infection Prevention and Control Practitioner (ICP). She has been in the role of an ICP since the emergence of SARS in 2003.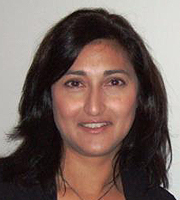 Vydia Nankoosingh MLT CIC is a general medical laboratory technologist (MLT) with 11 years of experience working in microbiology. She started as an Infection Control Professional in 2001 in acute care and also gained experience in the rehabilitation and long term care settings. In June 2010, Vydia started at the Scarborough and Rouge Hospital, Toronto, as the Infection Prevention and Control Manager.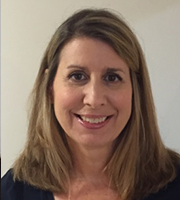 Marney Hunt RN BSN is an Infection Prevention & Control Practitioner with a nursing background in both pediatrics and NICU, and has worked at BC Children's Hospital and BC Women's Hospital & Health Centre in Vancouver for 30 years. Born and raised in Kenora, Ontario, she obtained a Diploma in Nursing from St. Boniface School of Nursing in Winnipeg, Manitoba, completed a BScN at The University of Victoria, has a Certificate in Neonatal Nursing Specialty from British Columbia institute of technology (BCIT) and a Certificate in Infection Prevention and Control from The University of British Columbia.
The award for Best Oral Presentation is sponsored by