WEBINAR: Surgical site infections and Staphylococcus aureus
Date: T
hursday January 31st, 2019
Time:
1030 PT, 1130 MT, 1230 CT/SK, 1330 ET, 1430 AT, 1500 NL
Duration:
1.0 hour
THIS WEBINAR IS FOR IPAC CANADA MEMBERS AND NON-MEMBERS
BACKGROUND
Surgical site infections are a common complication of surgery that can result in severe morbidity and mortality. The increasing adoption of NSQIP quality improvement initiatives across Canada has re-focused attention on preventing surgical site infections in many hospitals. Research has demonstrated that one of the most common causative pathogens of surgical site infections is Staphylococcus aureus. This presentation will provide an in-depth discussion of the epidemiology of Staphylococcus aureus surgical site infections, evidence-based prevention methods and current research on the economic burden of these infections, as well as potential cost savings that could be achieved through reduction of incidence.
PRESENTER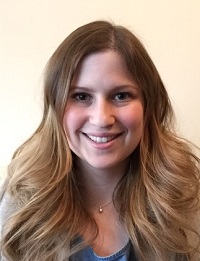 Dr. Elissa Rennert-May is an Infectious Diseases physician in Calgary, Alberta. She completed her medical school training at the University of Toronto and her residency in Internal Medicine and fellowship in Infectious Diseases at the University of Alberta. She is currently completing an advanced fellowship in Antimicrobial Stewardship as well as a Master of Science degree in Health Economics at the University of Calgary. Her main research focus is within the areas of Health Economics, Infection Prevention and Control and Antimicrobial Stewardship. Dr. Rennert-May is currently funded by an Alberta Innovates Clinician Fellowship.
This webinar is made possible through the generous support of