WEBINAR: Resistance isn't the enemy; it's a valuable resource!
EVERY ATTENDEE MUST REGISTER INDIVIDUALLY.

In the event that more than one participant is enrolled from one location, i.e. a group setting (several attendees in one room), the full title of the organization attending must be spelled out when that group is logging in to the webinar.

All participants in an educational webinar must log into the webinar room with their full name.

CERTIFICATION POINTS

IPAC Canada Members can now receive an education credit towards their CIC® recertification by attending IPAC Canada educational webinars.

This is to comply with recertification requirements of the Certification Board of Infection Control (CBIC). CBIC has approved the use of a generic certificate of completion which will be available for download at the end of the webinar.

1 IPU per hour is approved for IPAC Canada webinars.

The Certificate will be available to all participants to download.
Date: Wednesday 2nd September, 2020
Time: 1030 PT, 1130 MT/SK, 1230 CT, 1330 ET, 1430 AT, 1500 NL
Duration: 1.0 hour
THIS WEBINAR IS FOR IPAC CANADA MEMBERS and NON-MEMBERS.
Description
When it comes to hand hygiene improvement, infection prevention and control professionals (ICPs) are continually collaborating with other healthcare professionals to bring about sustained improvement. Leading change is hard work, and, as change agents, ICPs often encounter resistance which can derail improvement efforts.
This webinar will help ICPs understand resistance to change and its contribution to effective change management. The webinar will discuss sources of resistance, myths and traps that thwart change, and the value of listening and learning to build important partnerships for implementing change.
PRESENTER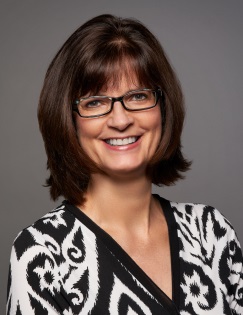 LORI MOORE joined GOJO Industries in 2013 as a Clinical Application Specialist. In this position, she provided leadership and support to healthcare organizations as they implemented electronic compliance monitoring (ECM) to more accurately measure hand hygiene performance. She has been a trusted partner to hospital key stakeholders in the development, design and implementation of hand hygiene improvement efforts. In January 2017, she transitioned to the position of Clinical Educator for Healthcare. She began her professional career in healthcare in 2010 as a registered nurse in the medical intensive care unit at the Cleveland Clinic Foundation (where she continues to work on the weekends). Her passion for patient safety and quality of care sparked her interest in infection prevention, and she worked as an infection preventionist prior to joining GOJO.
This webinar is made possible through the generous support of