A Pandemic within a Pandemic: Antimicrobial Resistance and COVID-19
EVERY ATTENDEE MUST REGISTER INDIVIDUALLY.

In the event that more than one participant is enrolled from one location, i.e. a group setting (several attendees in one room), the full title of the organization attending must be spelled out when that group is logging in to the webinar.

All participants in an educational webinar must log into the webinar room with their full name.

CERTIFICATION POINTS

IPAC Canada Members can now receive an education credit towards their CIC® recertification by attending IPAC Canada educational webinars.

This is to comply with recertification requirements of the Certification Board of Infection Control (CBIC). CBIC has approved the use of a generic certificate of completion which will be available for download at the end of the webinar.

1 IPU per hour is approved for IPAC Canada webinars.

The Certificate will be available to all participants to download.
Date: Monday, October 17, 2022
Time:1030 PT, 1130 MT/SK, 1230 CT, 1330 ET, 1430 AT, 1500 NL
Duration: 1.0 Hours
THIS WEBINAR IS FOR IPAC CANADA MEMBERS ONLY.
Description
Overuse of antibiotics for patients with COVID-19 threatens to worsen the public health threat of antimicrobial resistance (AMR). This presentation will discuss recent literature evaluating bacterial co-infections and secondary infections, antibiotic prescribing, and AMR in COVID-19. Opportunities for improvement in antimicrobial stewardship will be presented.
Presenters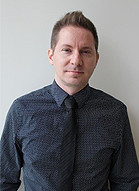 DR. BRAD LANGFORD is a Board Certified Infectious Diseases Pharmacist and Antimicrobial Stewardship Pharmacist at Public Health Ontario and Hotel Dieu Shaver Health and Rehabilitation Centre. He received a Bachelor of Science in Pharmacy the from University of Toronto, a Doctor of Pharmacy from the University of Colorado, and is currently a Master of Public Health Student at McMaster University.
Brad's practice and research interests focus on antimicrobial stewardship and include knowledge translation, behavioural science, and evaluation of initiatives to improve antibiotic use in all healthcare settings. He is currently principal investigator on a collaboration with the World Health Organization to evaluate antimicrobial resistance in the context of COVID-19.