WEBINAR: Pandemic-related Challenges and Approaches to Maintain Mental Wellbeing
EVERY ATTENDEE MUST REGISTER INDIVIDUALLY.

In the event that more than one participant is enrolled from one location, i.e. a group setting (several attendees in one room), the full title of the organization attending must be spelled out when that group is logging in to the webinar.

All participants in an educational webinar must log into the webinar room with their full name.

CERTIFICATION POINTS

IPAC Canada Members can now receive an education credit towards their CIC® recertification by attending IPAC Canada educational webinars.

This is to comply with recertification requirements of the Certification Board of Infection Control (CBIC). CBIC has approved the use of a generic certificate of completion which will be available for download at the end of the webinar.

1 IPU per hour is approved for IPAC Canada webinars.

The Certificate will be available to all participants to download.
Date: Thursday, August 26, 2021
Time: 1000 PT, 1100 MT/SK, 1200 CT, 1300 ET, 1400 AT, 1430 NL
Duration: 1 hour
THIS WEBINAR IS FOR IPAC CANADA MEMBERS ONLY.
Description
The COVID-19 pandemic has raised awareness on this importance of mental health. Pandemics can affect people in different ways, and individual factors also influence responses. This overview of wellness will focus on pandemic-related challenges and propose approaches to maintain wellbeing.
PRESENTERS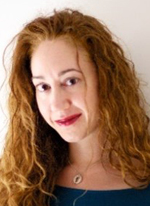 Dr. Kerri Ritchie, C.Psych., is a Clinical, Counseling, and Health Psychologist. She is the Professional Practice Coordinator for psychology and provides services on the Psychology Consultation for Inpatients at The Ottawa Hospital, where she has worked since 2001. Dr. Ritchie is Clinical Professor in the School of Psychology at The University of Ottawa and is the Director Representing Education on Board of Directors of the Canadian Psychological Association.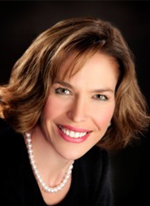 Dr. Caroline Gérin-Lajoie, MD, FRCPC, is a bilingual psychiatrist and Assistant Professor at the University of Ottawa, Faculty of Medicine. She was appointed as Director of the Faculty Wellness Program at the University of Ottawa, Faculty of Medicine (2014-1018), as The Ottawa Hospital Medical Director of Physician Health and Wellness ( 2014- March 2020), and joined the CMA in 2019 as eVP for Physician Wellness and Medical Culture.
Drs. Gérin-Lajoie and Ritchie have worked in the area of staff and physician health and wellness together for over a decade at The Ottawa Hospital (TOH). They have developed resources, tools, educational initiatives, and have received grant funding to evaluate an adaptation of the Canadian Armed Forces Road to Mental Readiness Program. They have participated in wellness committees throughout the organization that have led to the expansion of wellness resources, initiatives. They have presented their work, locally, nationally, and internationally.
Provided through the generous support of