WEBINAR
Novel 2019 Coronavirus: Past, Present and Future
IPAC Canada Members can now receive an education credit towards their CIC® recertification by attending IPAC Canada educational webinars.

Every attendee must register individually

All participants in an educational webinar must log into the webinar room with their full name (not GUEST, or ABC Hospital, etc.). In the event more than one participant is enrolled from one location, i.e. a group setting (several attendees in one room), the full title of the organization attending must be spelled out when that group is logging in to the webinar.

This is to comply with recertification requirements of the Certification Board of Infection Control (CBIC). CBIC has approved the use of a generic certificate of completion which will be available for download at the end of the webinar.

1 IPU per hour is approved for IPAC Canada webinars.
Date: Tuesday, February 18, 2020
Time: 1030 PT, 1130 MT, 1230 CT/SK, 1330 ET, 1430 AT, 1500 NL
Duration: 1.5 hours
Log in information will be provided at a later date.
THIS WEBINAR IS FOR IPAC CANADA MEMBERS

Description of Presentation
Sunnybrook Health Sciences Centre was the first hospital in Canada to successfully identify and manage a novel 2019 coronavirus inpatient. Objectives of this session include:
Review clinical presentation of 2019-nCoV infection
Review infection prevention and control preparedness for high consequence pathogens
Highlight the difference of the current outbreak from SARS
PRESENTERS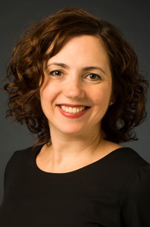 Natasha Salt BSc BASc CPHI CIC is the Director of Infection Prevention and Control (IP&C) at Sunnybrook Health Sciences Centre. IP&C has been the forefront of her career interests for 20 years, beginning in Public Health and continuing in a Tertiary Acute Care Setting. She is a self-proclaimed outbreak chaser. Her interests and experiences include providing IP&C leadership in a public health operated SARS assessment clinic, developing emergency plans for pandemic preparedness, preparing for novel/emerging diseases, effective outbreak management and supporting a mobile emergency medical response team. She enjoys working with partners to creatively but safely work through any IP&C challenge.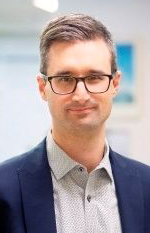 Jerome Leis MD MSc FRCPC is an Associate Professor in the Division of Infectious Diseases. He is both the Medical Director of Infection Prevention & Control and Physician Lead of Antimicrobial Stewardship at Sunnybrook Health Sciences Centre. Dr. Leis' research in Quality Improvement is focused on the development of new models of care that reduce the risk of healthcare-associated infection and promote the appropriate use of antibiotics. Examples have included standardizing the use of medical devices such as urinary and vascular catheters, changing the way urine cultures are reported to clinicians to reduce unnecessary treatment of asymptomatic bacteriuria, and optimizing antibiotic management for patients with reported penicillin allergy. He has authored toolkits for the implementation and evaluation of resource stewardship projects for organizations like Choosing Wisely Canada, the Association of Medical Microbiology and Infectious Diseases Canada, and the Royal College of Physicians and Surgeons of Canada.