Mitigating the Risk of Hospital-Acquired Pneumonia (HAP) Through Oral Hygiene
EVERY ATTENDEE MUST REGISTER INDIVIDUALLY.

In the event that more than one participant is enrolled from one location, i.e. a group setting (several attendees in one room), the full title of the organization attending must be spelled out when that group is logging in to the webinar.

All participants in an educational webinar must log into the webinar room with their full name.

CERTIFICATION POINTS

IPAC Canada Members can now receive an education credit towards their CIC® recertification by attending IPAC Canada educational webinars.

This is to comply with recertification requirements of the Certification Board of Infection Control (CBIC). CBIC has approved the use of a generic certificate of completion which will be available for download at the end of the webinar.

1 IPU per hour is approved for IPAC Canada webinars.

The Certificate will be available to all participants to download.
Date: Monday, April 17, 2023
Time: 1100 PT, 1200 MT/SK, 1300 CT, 1400 ET, 1500 AT, 1530 NL
Duration: 1.0 Hour
THIS WEBINAR IS FOR IPAC CANADA MEMBERS and NON-MEMBERS
Description
The presenter will discuss definitions related to Hospital-Acquired Pneumonia (VAP and NV-HAP). Helping attendees understand risk factors for HAP, the presenter will identify the importance of oral care for mitigating risk factors of HAP.
Presenter: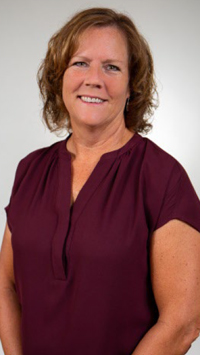 JAN POWERS PhD RN CCRN CCNS NE-BE FCCM is currently the Director of Nursing Research and Professional Practice at Parkview Health System in Fort Wayne, Indiana, where she is responsible for development and implementation of Evidence Based Practice and Nursing Research for the ten hospital system. She is also a part-time faculty member at Indiana University School of Nursing. Jan has been a Clinical Nurse Specialist for over 25 years and a nurse for over 35 years. Her primary areas of practice are critical care, trauma, and neuroscience nursing. She has published and completed research related to oral care, nutritional therapy, and pressure injury prevention.
Jan received her PhD in 2007 from Indiana University School of Nursing in Indianapolis. She also received her MSN and BSN from Indiana University. She serves on the Editorial Board for Intensive and Critical Care Nursing and is a manuscript reviewer for several journals. Jan has conducted over 40 research studies and has published extensively on a variety of nursing and critical Care topics. Jan has also presented nationally and internationally on a variety of critical care and nursing topics.
Jan has received many awards for excellence in nursing practice, including the 2010 Norma Shoemaker Award for Excellence in Critical Care Nursing from the Society of Critical Care Medicine. She was inducted as a Fellow of Critical Care Medicine in the American College of Critical Care Medicine in 2007.
This session is made possible through the generous sponsorship of