Accessing IPAC Canada's 50+ Audit Tools through a Mobile App
EVERY ATTENDEE MUST REGISTER INDIVIDUALLY.

In the event that more than one participant is enrolled from one location, i.e. a group setting (several attendees in one room), the full title of the organization attending must be spelled out when that group is logging in to the webinar.

All participants in an educational webinar must log into the webinar room with their full name.
Date: Wednesday, June 22, 2022
Time: 1030 PT, 1130 MT/SK, 1230 CT, 1330 ET, 1430 AT, 1500 NL
Duration: 1.5 Hours
THIS WEBINAR IS FOR IPAC CANADA MEMBERS (see Description below)
(IPUs are not provided for this webinar.)
REGISTRATION CLOSED.
Registration and follow up are provided by HandyMetrics.
If you have any questions about registration, please contact qip@handymetrics.com.
Description
The IPAC Canada's Audit Toolkits provide IPAC Canada members with the tools needed to transform best evidence into best practice. In this webinar, you will get an overview on accessing the electronic version of IPAC Canada's Audit Toolkits on your own personal device through the free QIPAudit app, developed by HandyMetrics. By the end of this webinar, you will be able to: sign up for QIPAudit, access IPAC Canada's 50+ Audit Tools, customize the app with your own locations, navigate through the auditing interface, and export audits into your email inbox. This webinar is open to IPAC Canada members who are affiliated with an organization that provides healthcare directly to patients located within Canada.
Presenters: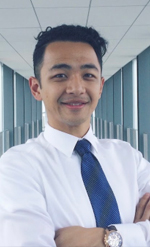 ADRIEL FIRTANDI provides in-depth education on HandyMetrics' auditing tools as a Client Success Manager, and has been with HandyMetrics for over four years. Adriel completed his Bachelor's Degree in Kinesiology from the University of Waterloo. He has educational and research experience from many health-related organisations such as the Murray Alzheimer's Research and Education Program, the UW Multisensory Brain & Cognition Lab, and the UW Human Anatomy Lab. Adriel continues to educate clients at HandyMetrics on the intricacies of using their audit tools to improve patient safety.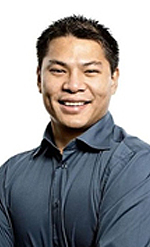 MICHAEL TSANG is Managing Director of HandyMetrics and has over 20 years of experience with software development. Michael has an Honours Bachelor's Degree from the University of British Columbia in Computer Science and Commerce. He also completed his Masters at the University of Toronto in Human Computer Interaction. Michael was part of the interdisciplinary team at Toronto Rehabilitation Institute and helped create HandyAudit technology with Dr. Geoff Fernie and Dr. César Márquez Chin while working on a PhD in Artificial Intelligence applied to intelligent hand hygiene systems.
The IPAC Canada Audit Tool App and this webinar are generously sponsored by: