WEBINAR: The Ever-Changing World of HVAC Systems in Healthcare Buildings
EVERY ATTENDEE MUST REGISTER INDIVIDUALLY.

In the event that more than one participant is enrolled from one location, i.e. a group setting (several attendees in one room), the full title of the organization attending must be spelled out when that group is logging in to the webinar.

All participants in an educational webinar must log into the webinar room with their full name.

CERTIFICATION POINTS

IPAC Canada Members can now receive an education credit towards their CIC® recertification by attending IPAC Canada educational webinars.

This is to comply with recertification requirements of the Certification Board of Infection Control (CBIC). CBIC has approved the use of a generic certificate of completion which will be available for download at the end of the webinar.

1 IPU per hour is approved for IPAC Canada webinars.

The Certificate will be available to all participants to download.
Date: Thursday, 22nd April, 2021
Time: 1030 PT, 1130 MT/SK, 1230 CT, 1330 ET, 1430 AT, 1500 NL
Duration: 1 hour
THIS WEBINAR IS FOR IPAC CANADA MEMBERS ONLY.
Description
In December of 2019, the Canadian Standards Association released the newest version of the CSA Z317.2:19 Special requirements for heating, ventilation and air conditioning (HVAC) systems in health care facilities standard. While the standard itself is not new, there certainly are new things of which IPAC-Canada members need to be aware. Many aspects of the standard have been updated and adjusted based on the newest thinking of the impact of HVAC systems on patient outcomes and safety. This webinar will explore the Z317.2 project, changes to the standard based on the most recent learnings and additions to the standard with a focus on what infection prevention and control professionals need to know, where those changes are and why they have been made.
This webinar will be led by the chair and vice-chair of the technical sub-committee responsible for the HVAC standard and will provide insight into both the current thinking as well as those areas that are already under consideration for the next edition of the standard. You will hear "from the committee table" and gain an understanding of the importance of these systems and the collective knowledge contained within the covers of this important standard.
PRESENTERS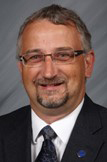 Gordon D. Burrill, P.Eng., CCHFM, FASHE, CHFM, CHC is President of Teegor Consulting Inc., an international consulting firm specializing in healthcare engineering and construction. He spent 13 years as a design engineer, followed by 7 years as the Director of Engineering for the New Brunswick Health Authority in Canada before branching out to Teegor Consulting Inc. in August of 2004. He is a Registered Professional Engineer with over 30 years' experience in the design, construction, operations, and maintenance of healthcare facilities and is both a Certified Healthcare Facility Manager (in Canada and the USA) and a Certified Healthcare Constructor. He is a former Council Member of the International Federation for Hospital Engineers and Past President of the Canadian Healthcare Engineering Society. Gordon is currently the chair of the Canadian Standards Association's Technical Committee for Health Care Facilities and President of the Canadian Centre for Healthcare Facilities.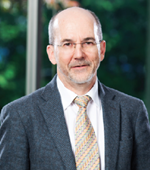 Nick Stark has developed an impressive resume of healthcare experience since he joined HH Angus and Associates Consulting Engineers in 1978. Nick's project work has ranged across Canada from small renovations to the largest healthcare project constructed in Canada at over 300,000 sq m, the award winning CHUM in Montreal. Nick's current role is VP Knowledge Management responsible for the overall information systems within HHA as well as spearheading the design and management of P3 healthcare projects. Nick is recognized as a leader in the design of hospitals in Canada, and he has spoken at a number of recent conferences and webinars. Nick's passion to improve the state of Canada's healthcare facilities lead him to participate on several CSA committees. He has chaired the committee responsible for HVAC design and construction of healthcare facilities for two decades, and he is a Vice Chair of Z8000, Canadian Health Care facilities. In 2017, Nick was awarded the PEO/OSPE Medal for Engineering Excellence in recognition of his extensive body of work.
Provided through the support of