WEBINAR: Flexible Endoscope Reprocessing
EVERY ATTENDEE MUST REGISTER INDIVIDUALLY.

In the event that more than one participant is enrolled from one location, i.e. a group setting (several attendees in one room), the full title of the organization attending must be spelled out when that group is logging in to the webinar.

All participants in an educational webinar must log into the webinar room with their full name.

CERTIFICATION POINTS

IPAC Canada Members can now receive an education credit towards their CIC® recertification by attending IPAC Canada educational webinars.

This is to comply with recertification requirements of the Certification Board of Infection Control (CBIC). CBIC has approved the use of a generic certificate of completion which will be available for download at the end of the webinar.

1 IPU per hour is approved for IPAC Canada webinars.

The Certificate will be available to all participants to download.
Date: Thursday 3rd September, 2020
Time: 1030 PT, 1130 MT/SK, 1230 CT, 1330 ET, 1430 AT, 1500 NL
Duration: 1 hour
THIS WEBINAR IS FOR IPAC CANADA MEMBERS and NON-MEMBERS.

Questions and Answers from this webinar.
Description
Multiple types of flexible endoscopes have been linked to outbreaks and infections despite following manufacturers' instructions for use (MIFU). The persistent infection transmission risk despite following the afore-mentioned interventions is alarming. Consequently this issue has received a lot of attention from professional organizations around the world. Despite considerable advancements in endoscope technology, endoscope reprocessing has not received significant amendments since early days. The complexity of scopes, the increase in critical usage, risk of being easily damaged, heavy soiling and potential for contamination with multidrug-resistant organisms are among a multitude of factors which contribute to increased infection risks for patents. This talk is about analyzing the current literature and global guidelines on endoscope reprocessing methodologies, new technologies available, and proposing a procedure for endoscope reprocessing.
PRESENTER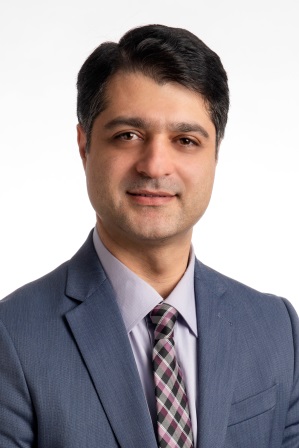 ATILA NOZARI, PhD, Scientific Affairs & Education Specialist, is responsible for education and medical device reprocessing support in 3M Canada. He has a background in Chemistry, and has worked in various roles including Quality Assurance, Sales, Marketing and R&D. He has published several articles in peer-reviewed journals. He is a technical expert on Canadian Standards Association (CSA) and International Organization for Standardization (ISO/TC 198 Sterilization of Health Care Products).
Made possible through the generous support of