Ready-To-Use vs. Diluteable Disinfectants: Discover The More Cost-Effective Option
Date:
Tuesday, November 20, 2018
Time:
1030 PT, 1130 MT, 1230 CT/SK, 1330 ET, 1430 AT, 1500 NL
Duration:
1.0 hour
Log in information to be provided at a later date.
THIS WEBINAR IS FOR BOTH IPAC CANADA MEMBERS and NON-MEMBERS
The presenter requests that, prior to the webinar, you complete the survey at
https://www.surveymonkey.com/r/Y7YCLLY.
This will give the presenter an environmental scan of disinfection practices around which to frame the presentation.
DO NOT COMPLETE THE CONTACT INFORMATION QUESTION IF YOU WISH TO HAVE YOUR RESPONSES BLINDED.
BACKGROUND
More than 200,000 patients get infections every year while receiving healthcare in Canada, and more than 8,000 die as a result.1, 2 Not surprisingly, treatment is more costly than prevention, totaling an estimated $129 million in 2010 alone2. With prevention being so critical, there are three main interventions used by healthcare facilities-Antimicrobial Stewardship, Hand Hygiene and Environmental Disinfection3,4 Within Touch methods of Environmental disinfection exists two options for healthcare facilities either to use Ready-To-Use (RTU) disposable wipes or Diluteable chemicals with reusable rags3,4. This decision is on what to use is not a simple one and is impacted by many important considerations. Unfortunately failure to weigh all considerations may result in negative Patient and Staff outcomes thereby increasing the infections and impacting health and safety of all involved.
This talk will provide latest research on considerations and shortfalls of either choice and provide the attendee a synthesis of the literature so as to aid the attendee in weighing considerations of either choice.
Objectives: This webinar will provide information that should give attendees the knowledge to:
State the differences between RTU and Diluteable Disinfectants.
Recognize the varying impact of RTU vs Diluteable and attribute.
Criticize a disinfection program and be able to decide what approach is better for different disinfection needs.
Recommend a disinfection modality that aims at fulfilling optimal disinfection needs
PRESENTER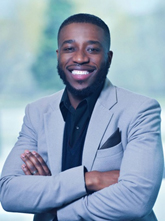 Barley Chironda a Registered Practical Nurse, is also the Internation Infection Control Specialist with Clorox Canada. Barley is typically found engaged in motivating Hospital Staff, Patients and the public on proper infection prevention practices. Barley also volunteers as the Infection Control Specialist with the Cdiff Foundation and is former IPAC GTA President as well as IPAC Canada Social Media Manager. He has also held roles in frontline IPAC, IPAC Management as well as Medical Device Reprocessing Management.
Presenting author details
Full name: Barley Chironda
Contact number: +14164767961
Twitter account:@barleychironda
Linked In account:Barley Chironda
IPAC Canada education webinars are made possible through the generous support of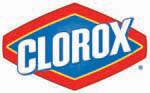 Reference
Government of Canada. The Chief Public Health Officer's Report on the State of Public Health in Canada 2013 – Healthcare-associated infections – Due diligence. 2013. https://bit.ly/2AVgHs4. Accessed October 19, 2018.
Canadian Patient Safety Institute. Healthcare Associated Infections. https://bit.ly/2ecb77j. Accessed October 19, 2018.
Ontario Agency for Health Protection and Promotion (Public Health Ontario), Provincial Infectious Diseases Advisory Committee. Best practices for environmental cleaning for prevention and control of infections in all health care settings. 3rd ed. Toronto, ON: Queen's Printer for Ontario; 2018
Wiemken, T. L. et al. The Value of Ready-to-Use Disinfectant Wipes: Compliance, Employee Time, and Costs. Am. J. Infect. Control 2014, 42, 329–330.