WEBINAR: Dentistry and Infection Prevention and Control – A review and a new beginning for 2021 and beyond
EVERY ATTENDEE MUST REGISTER INDIVIDUALLY.

In the event that more than one participant is enrolled from one location, i.e. a group setting (several attendees in one room), the full title of the organization attending must be spelled out when that group is logging in to the webinar.

All participants in an educational webinar must log into the webinar room with their full name.

CERTIFICATION POINTS

IPAC Canada Members can now receive an education credit towards their CIC® recertification by attending IPAC Canada educational webinars.

This is to comply with recertification requirements of the Certification Board of Infection Control (CBIC). CBIC has approved the use of a generic certificate of completion which will be available for download at the end of the webinar.

1 IPU per hour is approved for IPAC Canada webinars.

The Certificate will be available to all participants to download.
Date: Monday, March 29, 2021
Time: 1030 PT, 1130 MT/SK, 1230 CT, 1330 ET, 1430 AT, 1500 NL
Duration: 1 hour
Description
This session will help dental health care providers refresh their fundamental infection prevention and control (IPAC) knowledge and apply dental specific IPAC principles and strategies by addressing common questions regarding COVID-19. The session will also provide an opportunity for additional questions from participants.
PRESENTER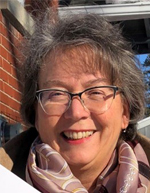 Anne Augustin MLT, CIC started her career as a Medical Technologist with an interest in Microbiology. Sh obtained and has held her CIC® designation from the Certification Board of Infection Control and Epidemiology since 1991. Over the past years Anne has gained significant experience working as an Infection Prevention & Control Professional in a variety of health care settings which include long term care, tertiary health care, and rural acute care. Anne is now the Team Lead of the Outbreak Response and Support Team Public Health Ontario. As part of her role at Public Health Ontario, Anne is the Subject Matter Lead for reprocessing. Anne is very active within IPAC Canada with her local IPAC-Canada chapter, IPAC-PANA (Peel and Neighbouring Areas), and as a member of both IPAC Canada's Standards and Guidelines Committee and the Reprocessing Interest Group.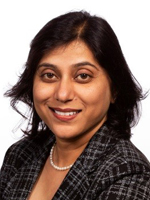 Sonica Singhal BDS MPH MSc PhD FRCDC is a dentist, who obtained her Bachelors in Dental Surgery degree from Delhi University, India. She did Masters in Public Health from the University of New South Wales, Australia, and PhD in Dental Public Health from the University of Toronto. Currently, Dr. Singhal is working for Public Health Ontario as a Public Health Dentist. In this role, she is responsible for providing scientific analysis and expert consultative services to the Ministry of Health, Medical Officers of Health, administrative and front line staff of public health units and other health organizations across the province. She is also appointed as Adjunct Professor at the Faculty of Dentistry, University of Toronto, where she is involved in teaching and research.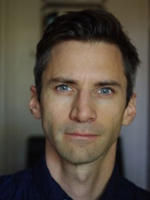 Vincent Spilchuk MD, FRCPC, MScCH, MA is an occupational medicine subspecialist, working in the role of Occupational Medicine Consultant in the department of Environmental and Occupational Health at Public Health Ontario. He holds the rank of Assistant Professor at the University of Toronto Faculty of Medicine, Division of Occupational Medicine, where he is a staff physician at St Michael's Hospital in Toronto. He also works as Occupational Health Consultant for Trillium Health Partners in Mississauga, Ontario