WEBINAR: Decolonization to Prevent Infections across the Continuum of Care
EVERY ATTENDEE MUST REGISTER INDIVIDUALLY.

In the event that more than one participant is enrolled from one location, i.e. a group setting (several attendees in one room), the full title of the organization attending must be spelled out when that group is logging in to the webinar.

All participants in an educational webinar must log into the webinar room with their full name.

CERTIFICATION POINTS

IPAC Canada Members can now receive an education credit towards their CIC® recertification by attending IPAC Canada educational webinars.

This is to comply with recertification requirements of the Certification Board of Infection Control (CBIC). CBIC has approved the use of a generic certificate of completion which will be available for download at the end of the webinar.

1 IPU per hour is approved for IPAC Canada webinars.

The Certificate will be available to all participants to download.
Date: Wednesday, March 16, 2022
Time: 1030 PT, 1130 MT/SK, 1230 CT, 1330 ET, 1430 AT, 1500 NL
Duration: 1 hour
THIS WEBINAR IS FOR IPAC CANADA MEMBERS and INTERESTED COLLEAGUES
Description
The presenter will discuss the continued increase in HAIs and decolonization strategies for the ICU and for reducing SSIs. He will review the literature and impact of decolonization strategies/protocols on reducing MRSA/SSIs in the clinical setting.
PRESENTER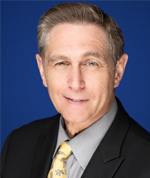 EDWARD SEPTIMUS MD FACP FIDSA FSHEA is Medical Director, Infection Prevention and Epidemiology at Hospital Corporation of America (HCA) and Professor of Internal Medicine at Texas A&M Health Science Center College of Medicine in Houston, Texas. He is also Professor, Distinguished Senior Fellow, at the George Mason University School of Public Health. Dr. Septimus received his Bachelor of Science from The Ohio State University and his Doctor of Medicine degree from Baylor College of Medicine in Houston. He completed his postgraduate training in internal medicine and infectious diseases at Baylor College of Medicine in Houston and is board certified in both internal medicine and infectious diseases. He is fellow of the American College of Physicians, Infectious Diseases Society of America (IDSA), and Society for Healthcare Epidemiology of America (SHEA). His practice interests include patient safety, infection prevention, antimicrobial stewardship and resistance, public health including vaccine preventable diseases, sepsis, medical informatics, clinical integration, and human factors engineering. Dr. Septimus is also a member of the FDA Anti-Infective Drug Advisory Group and is co-chair of the National Quality Forum (NQF) Patient Safety Steering Committee.
This webinar is made possible through the generous sponsorship of