IPAC Northwestern Ontario and IPAC Northeastern Ontario
WEBINAR: Canadian Standard Association (CSA) Cleaning and Disinfection Standard Z317.12
Date: Friday, September 20, 2019
Time: 1200 ET
Duration: 1.5 hours
Login details will be provided at a later date.
THIS WEBINAR IS FOR ANY INTERESTED IPAC NORTHEASTERN ONTARIO AND IPAC NORTHWESTERN ONTARIO MEMBER WORKING IN A CANADIAN HEALTH CARE FACILITY AND STAKEHOLDERS OF THE CLEANING AND DISINFECTION PROCESS.
IMPORTANT: PUBLIC REVIEW OF THE DRAFT STANDARD ENDED ON AUGUST 21ST. CSA WILL NOT ALLOW DISTRIBUTION OF THE STANDARD. THIS WEBINAR IS INTENDED TO REVIEW THE CONTENT OF THE STANDARD AND TO ANSWER QUESTIONS.
PARTICIPANTS MUST REGISTER AT THE LINK BELOW.
DEADLINE FOR REGISTRATION: Wednesday, September 18, 2019

OBJECTIVES OF PRESENTATION:
The Canadian Standards Association is developing a national standard for Cleaning and Disinfection of Canadian Health Care Facilities. Highlight of the standard include:
Quality Management System
Air, Water and Surface Transmission
Patient Engagement
Asset Procurement
Approach to Cleaning and Disinfection
Cleaning and Disinfection Technologies
Education, Training and Monitoring
Specialized Areas
Care and Storage of Supplies
Health and Safety
Pest Control Management
Sinks and Drains
Waste Handling
PRESENTERS: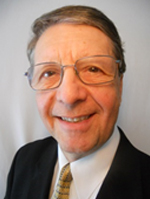 RICHARD DIXON has 37 years of experience in senior administration, planning, design, construction, commissioning plus infection prevention & control of health facilities in Canada. He has been a significant contributor to the Canadian Standards Association and other organizations, including:
Chair – Cleaning and Disinfection Committee (Z317.12)
Past Vice Chair of the Infection Control during Construction, Renovation or Maintenance in Health Care Facilities Committee (Z317.13), plus has taught the CSA Infection Control and Design standards to hospitals, consultants and contractors throughout Canada and in the Middle East
Member - Health Care Facilities Operations & Maintenance Committee (Z8002),
Member - Health Care Technical Committee,
Co-founder of the non-profit organization CHAIR (Coalition Healthcare Acquired infection Reduction) Canada. This unique organization researches Engineering Infection Prevention (EIP) solutions, promotes these solutions and provides education & research in Canadian healthcare facilities
What drives Richard to do all these things?? Only one thing...Making healthcare safe for patients!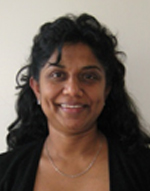 RAMONA RODRIGUES RN BSc MSc(A) CIC CNS FAPIC is a Clinical Nurse Specialist in IPAC at The McGill University Health Center in Montreal. She has been an ICP for 32 years and a member of IPAC Canada for 31 years. Ramona is currently a member of the IPAC Board representing Chapter Presidents, Interest Groups and the Chapter Council. She was the Past President of the IPAC Canada Quebec chapter PCI Qc. She is currently an active member of the Quebec Ministry Table Nationale for IPAC, Quebec MinIstry Hygiene et Salubrite Table and has participated in several IPAC working groups over the years. Ramona is a Faculty member and Course Coordinator at McGill University and coordinates the Undergraduate course in Infection Prevention and Control at the Ingram School of Nursing.
WEBINAR SPONSORED BY