Certification Board of Infection Control – 2023 Update
EVERY ATTENDEE MUST REGISTER INDIVIDUALLY.

In the event that more than one participant is enrolled from one location, i.e. a group setting (several attendees in one room), the full title of the organization attending must be spelled out when that group is logging in to the webinar.

All participants in an educational webinar must log into the webinar room with their full name.

CERTIFICATION POINTS

IPAC Canada Members can now receive an education credit towards their CIC® recertification by attending IPAC Canada educational webinars.

This is to comply with recertification requirements of the Certification Board of Infection Control (CBIC). CBIC has approved the use of a generic certificate of completion which will be available for download at the end of the webinar.

1 IPU per hour is approved for IPAC Canada webinars.

The Certificate will be available to all participants to download.
Date: Tuesday, March 28, 2023
Time:1000 PT, 1100 MT/SK, 1200 CT, 1300 ET, 1400 AT, 1430 NL
Duration: 1 Hour (this webinar does not qualify for IPU points towards recertification)
THIS WEBINAR IS FOR IPAC CANADA MEMBERS
Description
Join CBIC President Elaine Larson and CBIC Executive Director, Jessica Dangles for a webinar on 2023 updates. This will include an overview of CBIC's examination offerings, infection prevention units, the new certification in long term care infection prevention, and how CBIC is striving to expand accessibility to certification for professionals responsible for infection prevention across settings.
Presenters: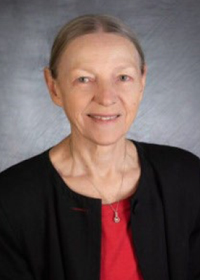 Elaine Larson, RN, PhD, CIC | 2023 CBIC President
Elaine Larson is Professor Emerita, School of Nursing and Mailman School of Public Health, Department of Epidemiology, Columbia University. She is a former Dean, Georgetown University School of Nursing and a Fellow in the National Academy of Medicine, Society for Healthcare Epidemiologists of America, Association of Professionals in Infection Control and Epidemiology, American Academy of Nursing, and the Infectious Diseases Society of America. Dr. Larson was the Chair of CDC's Hospital Infection Control Advisory Committee (HICPAC) and currently chairs two institutional review boards—for Columbia University and the New York Academy of Medicine. She was Editor of the American Journal of Infection Control for 25 years (1995-2020), has published more than 400 journal articles, four books and a number of book chapters in the areas of infection prevention, epidemiology, and clinical research, and has served as a consultant in infection control and nursing in international settings. Currently Dr. Larson currently serves on the President's Advisory Committee to Combat Antibiotic Resistance and as the President of CBIC.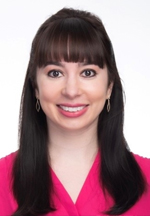 Jessica Dangles, MBA, MS | CBIC Executive Director
Jessica Dangles, MBA, MS is the Executive Director with the Certification Board of Infection Control and Epidemiology (CBIC). She has held various roles within credentialing, accreditation, and licensure over the last ten years within healthcare associations.