WEBINAR: CAN/CSA Z314.18 Updates on CSA Z314.18 Medical Device Reprocessing
Date: Wednesday 4th December, 2019
Time: 1030 PT, 1130 MT, 1230 CT/SK, 1330 ET, 1430 AT, 1500 NL
Duration: 1.0 hour
Log in information to be provided at a later date.
THIS WEBINAR IS FOR IPAC CANADA MEMBERS ONLY.
AVAILABLE: CSA Summary of Changes - Z314.18
---
DESCRIPTION
The presentation will provide an overview of the new & improved Z314.18 standard; highlighting the combined Z314 series of standards relevant to MDR & revised sections.
PRESENTER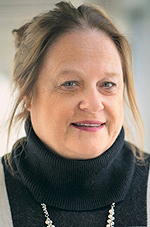 Merlee Steele Rodway
In 2003, Merlee Steele Rodway formally joined the IPAC Department at Eastern Health (EH) as an Infection Control Practitioner (ICP). Through her work in auditing of reprocessing practices EH executives realized that Medical Device Reprocessing (MDR) should be a standalone department. In 2009 Merlee was recruited as the first Regional Director of MDR, she held this position until 2017. Merlee was a member of the Canadian Standards Association (CSA) committee that developed the first MDR Technician Certification in Canada. In 2016, she was one of the co-developers responsible for developing and approving the curriculum for Academy Canada NL MDR Technician program. Merlee is the IPAC Canada representative on the CSA MDR / Sterilization Technical Committee. Other national activities include holding the current position of Past President of Canadian Association for Medical Device Reprocessing (CAMDR).. Merlee's longstanding involvement in IPAC Canada as well as her drive to ensure IPAC Canada branches into what were once non- traditional IPAC areas such as Construction and Renovation and MDR made her a worthy recipient of the of the 2019 3M Champion of Infection Prevention and Control Award.
Made possible through the generous support of