IPAC Canada Webinar: The Three Top Oral Presentations from the 2018 Annual Conference
Date: Tuesday August 14, 2018
Time: 1030 PT, 1130 MT/SK, 1230 CT, 1330 ET, 1430 AT, 1500 NL
Duration: 1.0 hour
BACKGROUND
Attendees of the IPAC Canada 2018 National Education Conference in Banff chose the top three oral presentations for consideration in the 3M Top Oral Presentation Award. The three speakers presented their sessions for a second time on the closing day. The winning oral presentation was announced at Closing Ceremonies.
It is our pleasure to present the Top Three Oral Presentations as chosen by conference attendees in a webinar on August 14th. These will be followed by a Q&A period.
Presentation #1 – Siri "Am I sick"? Smart Electronic Surveillance Systems to Prevent Outbreaks in Healthcare Settings
Natasha Salt*, Jerome Leis, Carla Corpus, Lorraine Maze dit Mieusement , Wendy Morgan, Imelda Quizon; Sunnybrook Health Sciences Centre, Toronto
Presentation #2 - The Award For Best Collaboration In A Motion Picture Goes To Your Infection Prevention and Control (IPC) Team: Movie Making for Infection Control Professionals
Melody Cordoviz*, Ian Albert, Mark Joffe, Sharla Manca, Amber-Leah Edmiston, Winnie Winter, Samantha Woolsey, Sharon Pelletier, A. Uma Chandran, William Banh; Alberta Health Services
Presentation #3 – WINNER OF THE 2018 3M BEST ORAL PRESENTATION AWARD
As The Hospital Turns: The Continuing Saga Of Environmental Cleaning And Disinfection
Meredith C Faires, Terrence Shaw*, Corey Weisgerber*, Terri Carlson, Kateri Singer; Saskatchewan Health Authority, Regina.
PRESENTERS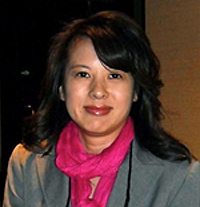 Melody Cordoviz, BSc RN BScN CIC has a degree in microbiology and a degree in nursing. She received her certification in infection control from the Certification Board of Infection Control and Epidemiology. She has actively participated in Infection Prevention and Control Canada (IPAC) in the executive capacity in her local chapter and at the committee level nationally. Currently, she is the Clinical Practice Coordinator for AHS, in the Edmonton Zone.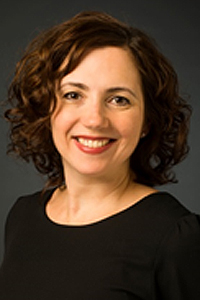 Natasha Salt BSc BASc CPHI CIC is the Director of Infection Prevention and Control (IP&C) at Sunnybrook Health Sciences Centre. IP&C has been the forefront of her career interests for 18 years, beginning in Public Health and continuing in a Tertiary Acute Care Setting.
Natasha is a self-proclaimed outbreak chaser. Her interests and experiences include providing IP&C leadership in a public health operated SARS assessment clinic, developing emergency plans for pandemic preparedness, preparing for novel/emerging diseases, effective outbreak management and supporting a mobile emergency medical response team. She enjoys working with partners to creatively but safely work through any IP&C challenge.
Terrence Shaw is an Environmental Services manager with 20 years of health care experience who helps to ensure that healthcare clients experience a clean and disinfected environment, during their healthcare journey. Before working in healthcare Terrence, who is also a Journeyperson Red Seal Cook and Journeyperson Baker, spent 14 years working at various roles in the hotel and restaurant business. Terrence is able to transition those skills learned in the food services business, into his current role.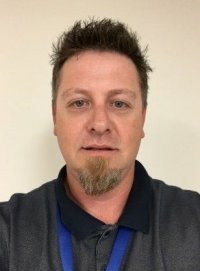 Corey Weisgerber is the Environmental Service Manager for the largest acute care facility in southern Saskatchewan. He is committed to providing a clean, disinfected environment for patients, staff and visitors. Corey has been involved with health care for 23 years. Throughout his 23 year journey, Corey has held many roles as a frontline workers, supervisor and manager in both Nutrition and Food Services and Environmental Services. His education consists of a certificate in professional cooking and diploma in Nutrition and Food Service Management.
The award for Best Oral Presentation is sponsored by