Navigating Through the Transitions that Flow from Change
EVERY ATTENDEE MUST REGISTER INDIVIDUALLY.

In the event that more than one participant is enrolled from one location, i.e. a group setting (several attendees in one room), the full title of the organization attending must be spelled out when that group is logging in to the webinar.

All participants in an educational webinar must log into the webinar room with their full name.

CERTIFICATION POINTS

IPAC Canada Members can now receive an education credit towards their CIC® recertification by attending IPAC Canada educational webinars.

This is to comply with recertification requirements of the Certification Board of Infection Control (CBIC). CBIC has approved the use of a generic certificate of completion which will be available for download at the end of the webinar.

1 IPU per hour is approved for IPAC Canada webinars.

The Certificate will be available to all participants to download.
Date: Thursday, January 26, 2023
Time: 1030 PT, 1130 MT, 1230 CT/SK, 1330 ET, 1430 AT, 1500 NL
Duration: 1.0 Hour
THIS WEBINAR IS FOR IPAC CANADA MEMBERS AND NON MEMBERS.
Login information provided at a later date.
Deadline for registration: Tuesday, January 24, 2023.

Description
It is well recognized that one of leadership's most important roles in healthcare is leading change. What is less well recognized is the important role of leading the transitions that flow from change. We often think of change and transition synonymously, but there are very distinct differences. Change is an external event and introduces the new way of doing things. Transition on the other hand is an internal event and represents the emotional, psychological, and behavioral processing that must take place as people transition from the old way to the new way. The degree of success of any change, however, is not dependent on the successful structural implementation of the change but on leading people through the transition of letting go of the old way and adopting the new way of doing things.
In this presentation, we will discuss the human elements of transition and the strategies that you can utilize to assess and enhance your organization's ability to deal with transition to achieve the intended outcomes of the change.
Objectives:
Identify the three phases of transition and the role of leadership during each phase.
Describe the purpose and characteristics of a transition monitoring team.
Discuss key components of an evaluation tool to assess your organization's transition readiness.
Presenter: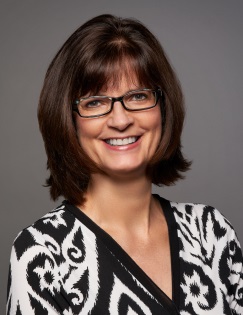 LORI MOORE MPH, BSN, RN, CPPS joined GOJO in 2013 as a Clinical Application Specialist. In this position, she provided leadership and support to healthcare organizations as they implemented electronic compliance monitoring. She has been a trusted partner to hospital key stakeholders in the development, design and implementation of hand hygiene improvement efforts. In January 2017, she transitioned to the role of Clinical Educator. Through this position, Lori provides clinical support and education to assist healthcare professionals on their journey to improve hand hygiene. Lori's clinical background is in critical care, and she worked in the medical intensive care unit at the Cleveland Clinic Foundation for 10 years. Her passion for patient safety and quality of care sparked her interest in infection prevention, and she worked as an infection preventionist prior to joining GOJO.
This session is made possible through the generous sponsorship of