What you need to know about CPO, a Superbug in all healthcare settings
EVERY ATTENDEE MUST REGISTER INDIVIDUALLY.

In the event that more than one participant is enrolled from one location, i.e. a group setting (several attendees in one room), the full title of the organization attending must be spelled out when that group is logging in to the webinar.

All participants in an educational webinar must log into the webinar room with their full name.

CERTIFICATION POINTS

IPAC Canada Members can now receive an education credit towards their CIC® recertification by attending IPAC Canada educational webinars.

This is to comply with recertification requirements of the Certification Board of Infection Control (CBIC). CBIC has approved the use of a generic certificate of completion which will be available for download at the end of the webinar.

1 IPU per hour is approved for IPAC Canada webinars.

The Certificate will be available to all participants to download.
Date: Thursday, May 26, 2022
Time: 1030 PT, 1130 MT/SK, 1230 CT, 1330 ET, 1430 AT, 1500 NL
Duration: 2.0 Hours
THIS WEBINAR IS FOR IPAC CANADA MEMBERS AND NON-MEMBERS.
Cleaning Protocols from Scarborough Health Network*
*Environmental staff should place these inside their EVS closet for quick referral. When utilizing these protocols, please acknowledge Scarborough Health Network.
Description
The presenters will describe the epidemiology of Carbapenemase Producing Organisms (CPO), and will review measures necessary to halt transmission. They will describe the importance of a regional approach to CRE control.
Presenter: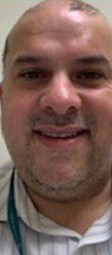 ABDELBASET BELHAJ MD (Micro) FCPSC FCCM has been with the Scarborough Health Network (SHN) and legacy Rouge Valley Health System since 2009. He specializes in infection prevention and control, hospital-acquired infections, tuberculosis, and sexually transmitted diseases, and those related to travel and international health. He is the Medical Director of Infection Prevention and Control at SHN Centenary site and congregate care setting and also the Medical Director of antimicrobial stewardship at Centenary site SHN.
Dr. Belhaj obtained a medical degree from Tripoli University in Tripoli, Libya and continued his studies at McMaster University with residency training in Medical Microbiology. Dr. Belhaj is a fellow of the Canadian College of Microbiologists, the Royal College of Physicians and Surgeons of Canada, and a diplomate of the American Board of Medical Microbiology.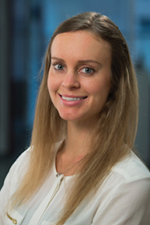 KATHERINE PERKIN B.Kin CIC MHA(C) is a Certified Infection Control Practitioner at the Scarborough Health Network. She has been with the organization for over five years and is currently in the SHN Hub Congregate Settings program, assisting with outbreak management and best practice within the congregate setting.