IPAC Canada Webinar
The Art of Giving and Receiving Feedback
Webinar for members only.
Date: Tuesday 5th June, 2018
Time: 1030 PT, 1130 MT/SK, 1230 CT, 1330 ET, 1430 AT, 1500 NL
Duration: 1.0 hour
Registration for this event is closed.
---
WEBINAR BACKGROUND
How to give and how to receive feedback are important skills to help us avoid conflict at work, as well as, in life. While, what you say is important, how you say it can be of the utmost importance. In this webinar we will discuss how to give feedback in an appropriate, respectful and constructive manner and how to receive feedback with an open-mind. We will focus on the importance of feedback in helping us to identify our strengths and allowing us to improve, develop and hone our skills.
---
PRESENTER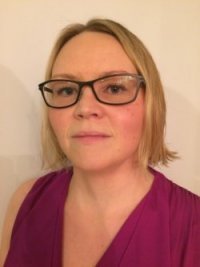 Heidi O'Grady PhD completed her doctorate in Cork, Ireland in 2005. Between 2005 and 2012 she completed post-doctoral fellowships at the University of Calgary studying antibiotic resistance and how bacteria evade the host's immune response during infection. Heidi joined the Alberta Health Services (AHS) Infection Prevention and Control team in 2012 as a research scientist investigating the role of the gut microbiome in preventing and treating hospital acquired infections. Heidi transitioned to her current role as an Infection Control Professional role in 2016.
Made possible through the generous support of