WEBINAR: A Hospital Partnership with a Long-term Care Home Experiencing a COVID-19 Outbreak: Lessons and Opportunities
EVERY ATTENDEE MUST REGISTER INDIVIDUALLY.

In the event that more than one participant is enrolled from one location, i.e. a group setting (several attendees in one room), the full title of the organization attending must be spelled out when that group is logging in to the webinar.

All participants in an educational webinar must log into the webinar room with their full name.

CERTIFICATION POINTS

IPAC Canada Members can now receive an education credit towards their CIC® recertification by attending IPAC Canada educational webinars.

This is to comply with recertification requirements of the Certification Board of Infection Control (CBIC). CBIC has approved the use of a generic certificate of completion which will be available for download at the end of the webinar.

1 IPU per hour is approved for IPAC Canada webinars.

The Certificate will be available to all participants to download.
Date: Thursday 23rd July, 2020
Time: 1030 PT, 1130 MT/SK, 1230 CT, 1330 ET, 1430 AT, 1500 NL
Duration: 1.0 hour
THIS WEBINAR IS FOR IPAC CANADA MEMBERS ONLY.


Description
During the COVID-19 pandemic, long-term care homes in many areas of Canada experienced large COVID-19 outbreaks. In Ontario, as one strategy to support the long-term care homes, hospitals were partnered with long-term care. This webinar will describe the approach our hospital took to support a long-term care home experiencing a very large COVID-19 outbreak in Toronto, Canada. We will highlight the lessons learned and opportunities for the future.
PRESENTER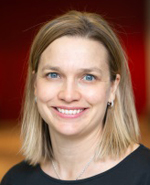 JENNIE JOHNSTONE MD PhD FRCPC obtained her medical degree from Dalhousie University. She then moved to Edmonton, Alberta where she completed her Internal Medicine and Infectious Disease training at the University of Alberta. Following her residency she completed a clinical research fellowship in Edmonton. She moved to Hamilton in July 2008 where she practiced Infectious Diseases at McMaster University and completed her PhD in Health Research Methodology Epidemiology). Following her PhD, she joined Public Health Ontario as an Infection Prevention and Control physician where she continues to lead research focused on Infection Prevention and Control in the areas of vancomycin resistant enterococci, ventilator associated pneumonia and Clostridium difficile. She worked at St. Joseph's Health Center in Toronto for 5 years, where she practiced Infectious Diseases and ran the Infection Prevention and Control program. In 2018 she left St. Joseph's to become Physician Lead of Infection Prevention and Control at Sinai Health System in Toronto where she is also an Associate Professor in the Laboratory Medicine and Pathobiology and Dalla Lana School of Public Health, University of Toronto.\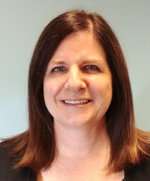 LIZ McCREIGHT BA CIC is currently the Director, Infection Prevention and Control (IPAC) at Sinai Health where she oversees the IPAC operations at its two campuses: Mount Sinai Hospital and Bridgepoint Active Healthcare. Liz began her journey at Mount Sinai Hospital in 2009 as the Manager, Infection Control and obtained her Certification in Infection Control in 2012. After spending several years building capacity in IPAC in acute care, she joined Public Health Ontario in 2013 to apply a provincial lens in developing practical tools and resources for those working at the front lines of health care delivery. Previously at the Ministry of Health and Long-Term Care, Liz worked with the SARS Expert Panel Secretariat that was instrumental in driving significant investments into infection control across the province. She also spearheaded the development of the provincial Hand Hygiene program that lives on in health care facilities across Ontario; and that has been drawn on by many other jurisdictions. She returned to Sinai Health in 2015 and her commitment to quality improvement led her to pursue a Master of Science in Quality Improvement and Patient Safety from the University of Toronto for which she is nearing completion. Liz graduated from the University of Ontario Institute of Technology where she obtained her BA in Adult Education and Digital Technology.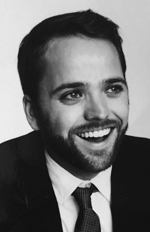 DYLAN KAIN MD started his training doing his undergraduate degree at Queen's University before returning to the University of Toronto for his medical school, internal medicine training and then infectious disease training, which he has just completed. He is now staying in Toronto to pursue a further fellowship in pandemic and emerging infectious diseases at Sinai Health and University Health Network. He has a particular interest in global and tropical infectious diseases and has worked across Asia, Africa and South America. He hopes to pursue a PhD in Tuberculosis Immunology following completion of his current fellowship.
This webinar is made possible through the generous support of