WEBINAR
20/20 Vision: CIC® Recertification by Continuing Education and Entry Level Certification
RECERTIFICATION THROUGH CEUs

Webinar attendees currently certified by the Certification Board of Infection Control (CIC®) can now receive an education credit towards their CIC® recertification by attending IPAC Canada educational webinars. CBIC has approved the use of a generic certificate of completion which will be available for download at the end of the webinar. 1 IPU per hour is approved for IPAC Canada webinars.

Important Note Re Registration

Every attendee must register individually, using their FULL NAME, both first and last name.

Important Note Re Webinar
Log In

1. For attendance verification, you must type in your FULL NAME, both first and last name, when you log in to the Adobe Connect webinar. Identifiers such as 'GUEST' will not provide verification of attendance.

2. GROUP SETTING (several attendees in one room) - If more than one participant is enrolled from the same location, i.e. a group setting (several attendees in one room), the full title of the organization attending must be spelled out when that group is first logging in to the Adobe Connect webinar. Then, someone must enter the FULL NAMES of each participant in the chat box along with the organization name.
Date: Thursday, March 26 2020
Time: 1030 PT, 1130 MT/SK, 1230 CT, 1330 ET, 1430 AT, 1500 NL
Duration: 1.0 hours
THIS WEBINAR IS FOR IPAC CANADA MEMBERS
Description of Presentation
Join Linda Goss, the 2020 President of the Certification Board of Infection Control and Epidemiology (CBIC) Board of Directors, as she provides a summary of and leads the discussion surrounding CBIC's new initiatives in 2020 - recertification by Infection Prevention Units (IPUs) and the Associate – Infection Prevention and Control (a-IPC) entry-level examination. Linda will articulate how both initiatives represent CBIC's growth and symbolize a future-oriented mindset in an ever-changing field. This presentation will outline the progress of these initiatives, from conception to completion, and the specifics of each. Linda will also address any questions participants might have.
PRESENTERS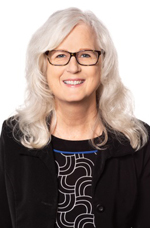 Linda Goss is President of the 2020 CBIC Board of Directors. She has served CBIC since 2015 and was elected Secretary, Test Committee Chair and served on the Marketing Committee. She, along with her fellow Board members, introduced several new initiatives in 2019 that will take effect in 2020 including recertification by IPUs.
Linda is currently employed as an Infection Prevention Consultant and is a Doctoral prepared adult nurse practitioner specializing in Infectious Diseases. She brings expertise in infection prevention from various settings including adult, pediatric and ambulatory. She also brings years of inpatient practice as an infectious diseases nurse practitioner to the CBIC Board and this is her 20th year in the field of infection prevention. She has led infection prevention departments and also provided oversight to an acute care vascular access team. Linda is a firm believer of certifying in one's specialty and obtaining accredited certifications.
To complement her Board position, she volunteered with the Institute for Credentialing Excellence (ICE) in the revision of the ICE 1100 Standard for Assessment-Based Certificate Programs. This process provided Linda with an opportunity to dive deeper in the credentialing process. She remains an active member of ICE. From 2011-2013, Linda served on the APIC Board of Directors. She began her volunteer activities with APIC with the Emergency Preparedness Task Force and guidelines development specific to bioterrorism. She continued to serve APIC in other roles including Chair of the Information Technology Advisory Committee, member of the Nominating and Awards Committee (NAC), faculty for EPI 202, contributor to the APIC Text and to the elimination guide for Multidrug-resistant Acinetobacter baumannii Transmission in Healthcare Settings. She last served as Editor of the APIC Implementation Guide for Preventing Central Line Associated Bloodstream Infections.