National Infection Control Week (NICW)
Français
Vous pouvez traduire cette page en sélectionnant les options de Google Traduction en haut de cette page Web.

ICW Resources

Resources also accessible from blue side menu.

Media Release

Quicklinks to other helpful websites

Public Health Ontario
NICW Primer

PICNet
Infection Control Week Planning and Communication Toolkit

APIC
International nfection Control Week Promotional Toolkit

---

Congratulations to the winner
of the 2023 Ecolab Poster Contest

Laura Matthews RN
Niagara Region Public Health

Poster Contest Hosted by:
IPAC Southern Alberta
Poster Contest Sponsored by



"Unmasking the Future' pays 'homage' to the recovery from the pandemic. This theme identifies emerging from the mask that was synonymous with the pandemic, recognizing the learnings taken from the experience, and moving forward into the future.

NOTE: Posters are copyright to IPAC Canada and may not be altered. Permission is required to use the poster image in publications or informational materials.

Poster is available to the public to download until October 31, 2023.

English / French.

Bulk order form:
Click here for bulk order form
Note: Posters are not guaranteed for delivery by NICW 2023.
October 16-20, 2023
Theme: Unmasking the Future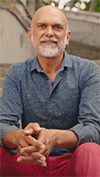 President's Message, October 2022
Thank you IPAC Canada members for your continued dedication and passion for keeping Canadians safe through all work you do.
Proclaimed since 1989 by the federal government, National Infection Control week is an opportunity to celebrate the valuable work of those engaged in infection prevention and control (IPC).
The Global Report on Infection Prevention and Control published by the World Health Organization earlier this year highlighted IPC as a proven solution with compelling evidence demonstrating that healthcare associated infections can be reduced up to 70% by scaling up an array of effective IPC interventions.
The epitome of this year's theme "Spread Prevention – not infection!" celebrates the work we do every day. Those in the "know" have always understood that an ounce of prevention performing foundational IPC practices has always been more impactful than treating the results of NOT performing these practices. With a greater acknowledgement of the consequences of emerging and re-emerging pathogens the time is now to share our proven solutions and interventions.
Each of you has so much to be proud of. I hope you take the time to reflect and savour the impact of what you have accomplished this year.
As a reminder, don't forget to look at our NICW resources in this section of the IPAC Canada website - from downloading copies of this year's wonderful NICW poster to media releases to ideas for your internal celebrations.
Together everyone achieves more. Thank you and stay safe.
Zahir Hirji (he/him) RN BScN MHSc CIPP/c CIC
President, IPAC Canada
---
Semaine nationale du contrôle des infections
Du 17 au 21 octobre 2022
Merci à vous, membres de PCI Canada, pour votre dévouement constant et votre passion pour la protection des Canadiens et des Canadiennes grâce à tout le travail que vous faites.
Proclamée par le gouvernement fédéral depuis 1989, la Semaine nationale des infections est une occasion de célébrer l'important travail accompli par les personnes qui se consacrent à la prévention et au contrôle des infections (PCI).
Le rapport mondial sur la lutte anti-infectieuse publié par l'Organisation mondiale de la santé plus tôt cette année affirme que la PCI est une solution fondée sur des données scientifiques qui démontrent qu'on peut éviter jusqu'à 70 % des infections associées aux soins de santé en adoptant à plus grande échelle un ensemble de mesures de PCI efficaces.
« Propagez la prévention, non l'infection », notre énoncé thématique cette année, célèbre notre travail de chaque jour. Les personnes bien informées ont toujours compris que les efforts faits pour respecter les principes fondamentaux de la PCI ont beaucoup plus de retombées bénéfiques que les efforts faits pour traiter les problèmes qui apparaissent lorsqu'on ne les respecte pas. Plus que jamais, les conséquences des agents pathogènes émergents et réémergents sont reconnues, donc, c'est le temps comme jamais de promouvoir nos solutions et nos interventions qui ont fait leurs preuves.
Chaque membre de notre organisation a une foule de raisons de ressentir de la fierté pour son travail. J'espère que vous prendrez le temps d'y réfléchir et de bien apprécier l'impact de vos réalisations cette année.
Pour mieux le rappeler, profitez des ressources que nous avons rassemblées pour la Semaine nationale du contrôle des infections au https://ipac-canada.org/national-infection-control-week.php. Vous pourrez télécharger des copies de la belle affiche conçue pour la semaine de cette année, des communiqués et des idées pour animer vos célébrations dans vos milieux de travail.
Ensemble, nous en accomplissons plus. Merci à vous et continuez de bien veiller à votre sécurité.
Zahir Hirji (pronom : il) IA BScN MHSc CIPP/c CIC
Président, PCI Canada
---
This web page is provided by IPAC Canada to assist you in planning and implementing Infection Control Week initiatives at your facility. Whether your event is large or small, spans the entire week or one day, you may find useful information, tips and tools to support you with its success and save you time and resources.
---
NICW Activities Around The Country
Are you or others in your chapter planning something interesting or different? Please share your experiences with others. We would love to hear about your event –
What was your event?
How did you plan and implement it?
What worked well and what would you do differently the next time?
Do you have any tips or tools to share with others to support their events?
Send your summary and information to IPAC Canada at info@ipac-canada.org.