IPAC Canada Corporate Members
Revised December 2021
The placement of corporate logos does not imply advertisement or endorsement of a company's products or services. IPAC Canada is not responsible for information found on any external website reached through corporate links.
---
Platinum
---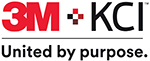 3M Canada Company
300 Tartan Drive London, ON N5V 4M9
Contact: Krista Crevits
Tel: 519-675-4019
Fax: 519-452-6597
Email:kcrevits@mmm.com
Website: www.3mcanada.ca


https://twitter.com/3m_canada
autoclave steam sterilization
disposable drapes
electrosurgical supplies
handwashing products
wound care products
respiratory protection
mask fit-testing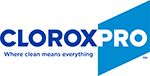 The Clorox Company of Canada Ltd.
150 Biscayne Cr., Brampton ON
Contact: Bilal Demachkie
Tel: 1-905-595-1435
Fax: 905-454-6670
Email: bilal.demachkie@clorox.com
Website: www.cloroxofcanada.ca
Disinfectants
Cleaning products
Disinfectant Wipes
Mopping Systems



Diversey Inc.
1300 Altura Road, Suite 125
Fort Mill, SC 29708
Contact: Carolyn Cooke
Tel: 651-260-0988
Email: carolyn.cooke@diversey.com
Website: www.diversey.com www.sdfhc.com
Cleaners, Disinfectants
Floor Care Products
Carts, Cleaning Supplies
Hand Hygiene and Hand Care Products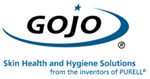 GOJO Industries Inc.
One GOJO Plaza, Suite 500 Akron, OH 44311
Contact: Tonette Hershman
Tel: 1-800-321-9647, ext. 6829
Fax: 330-869-1796
Email: hershmat@GOJO.com
Website: www.gojo.com


https://twitter.com/GOJOHlthcareCA
Hand Hygiene products
Antimicrobial products
Incontinence Care
Skin Care
Educational Tools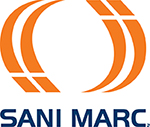 Sani Marc
42, rue de l'artisan Victoriaville, QC G6P 7E3
Contact: Louise Taillon
Tel: 819-758-2889
Fax: 819-758-5800
Email: louise.taillon@woodwyant.com
Website: www.sanimarc.com
Disinfectants/detergents
Education/educational tools
Environmental supplies
Handwashing products
Safety equipment
Skin care products
Soiled utility room equipment
Waste management

Virox Technologies Inc.
2770 Coventry Rd. Oakville, ON L6H 6R1
Contact: Lee Nesbitt
Tel: 800-387-7578
Fax: 905-813-0220
Email: lnesbitt@virox.com
Website: www.virox.com


https://twitter.com/ViroxAHP
---
Gold
---

2100 Derry Road W
Mississauga, ON L5N 0B3
Contact: Rob Muir
Tel: 905-288-6227
rob.muir@bd.com
Website: http://www.bd.com/en-ca
Diabetes care
Diagnostics
Sharps Disposal systems
Medication Delivery Solutions
---
Silver
---


Prescientx, formerly a division of Class 1 Inc.
900 Maple Grove Road
Cambridge, ON N3E 0A4
Contact: Barry Hunt Tel:519-749-5267
Email: barry@prescientx.com
Website: www.prescientx.com
Engineered Infection Prevention (EIP) Products

UV Technology (Mobile & Fixed Options)
Ozonated Water (Hand Hygiene Sinks)
Antimicrobial Copper Surfaces)

Medical Gas Source Equipment
Patient Care Headwalls
Medical supply units
Medical gas pipeline components
Medical gas pipeline equipment
Halogenated Drug Recovery Systems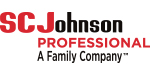 DebMed Canada - an SC Johnson Professional Company
1 Webster Street, Brantford ON N3T 5R1
Contact: David Green
Tel: 519-443-8697
Fax: 519-443-5160
Email: David.Green@scj.com
Website: www.debmed.com


https://twitter.com/DebMedProgram
Handwashing products
Skin care products and programs
Hair and body wash
Foaming skin cleanser
Electronic Monitoring Systems
Educational resources and training
Commercial and industrial cleaning products

Ecolab
1 Ecolab Place, St. Paul MN 55102
Contact: Jillian Jackson
Tel: 651-250-4821
Fax: 651-204-2571
Email: jillian.jackson@ecolab.com
Website: www.ecolab.com


https://twitter.com/Ecolab
Disinfectants/detergents
Education/educational tools
Handwashing products
Instrument cleaners
Skin care products
Skin prep devices/solutions
Washer/disinfection
HandyMetrics
251 Consumers Road, Suite 1200
Toronto ON M2J 4R3
Contact: Michael Tsang
Tel: 1-855-392-8348 or
+1 917-426-0586 (International)
Email: info+ipac@handymetrics.com
Website: www.handymetrics.com


https://twitter.com/handymetrics
Hand hygiene auditing systems

Metrex
1717 West Collins Avenue
Orange, California 92867
Contact: Denise Montenegro
denise.montenegro@metrex.com
Tel: 800-841-1428
Surface Disinfectants (Wipes & Sprays)
High-Level Disinfectants
Instrument Reprocessing (Precleaners, Detergents, Lubricants, etc.)
Hand Hygiene
Waste Management
Air Deodorizer


Stryker
2 Medicorum Place, Waterdown ON L8B 1W2
Contact: Melinda Rosauro melinda.rosauro@stryker.com
Tel: 1-289-895-1087 www.stryker.com
Skin integrity products
Safe patient handling
Oral hygiene
Bathing care
Pre-op care


Vernacare Canada Inc.
10911 Keele Street, Unit 6
Maple, ON L6A 5A6
Contact: Neha Varma, Marketing Mgr
Tel: 800-268-2442
Fax: 905-303-5548
Email: neha_varma@vernacare.com
Website: www.vernacare.com
Twitter: @vernacareoffice Facebook: facebook.com/vernacareglobal
Disposal units
Disposable urinals, basins
Disposable bedpan and commode liners
Webber Training Inc.
58 Lambert Drive Belleville, ON K8N 4K6
Contact: Paul Webber
Tel: 613-962-0437
Fax: 613-969-7465
Email: paul@webbertraining.com
Website: www.webbertraining.com
---
Bronze
---

AMG Medical
8505 Dalton
Montreal QC H4T 1V5
Nocospray disinfection system
Medical disposables
Infection control products
Waste management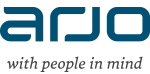 Arjo Canada Inc.
90 Matheson Blvd W
Mississauga, ON L5R 3R3
Contact: Elizabeth Hamill Tel: 800-665-4831 x586
Fax: 800-309-1116
Email: elizabeth.hamill@arjo.com
Website: www.arjo.com
Bathing system disinfection
Disinfectants/detergents
Patient handling slings
Skin care products
Soiled utility room equipment
Washer/disinfection


Cantel (Canada) Inc.
6-888 East Beaver Creek Rd
Richmond Hill, ON L4B 4W2
Contact: Jill Zhao
Marketing Specialist
Tel 1.844.348.5636 ext. 268
Fax: 1.844.348.5637
Email: jzhao@cantelmedical.ca
Web: www.cantelcanada.com
specialized endoscope reprocessing systems and single-use endoscopic procedural products
water purification systems
sterilants, disinfectants
infection prevention products specific to dentistry such as waterline treatment and sterility assurance.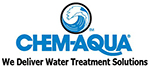 Chem Aqua
253 Orenda Rd.
Brampton, ON L6T 1E6
Contact: Terry Runka
Tel: 905-327-6492
Fax: 905-457-9992
Email: trunka@chemaqua.com Website: www.chemaqua.com
Specialty cleaning and pretreatment services:

Water lines (water softeners, reverse osmosis, dealkalizers, filtration)
Cooling towers
Coil cleaning
Closed loop cleaning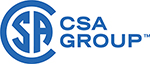 CSA Group
178 Rexdale Blvd, Toronto ON M9W 1R3
Contact: Essa Qaqish, Commercial Manager Health Care
Email: essa.qaqish@csagroup.org
Tel: 416-747-2654
Website: www.csagroup.org

Hygie Canada
9140, boul. Leduc, Suite 230 Brossard, QC J4Y 0L2
Contact: Stephanie Cherenfant
Tel: 450-444-6777 Fax: 450-444-6222
Email: scherenfant@hygie.com
Website: www.hygiecanada.com
https://twitter.com/HygieCanada

Disposable Products
Gloves
Isolation Products
Waste Management

Indus Community Services
3038 Hurontario Street, Unit 206
Mississauga ON L5B 3B9
Contact: Kelly Baker
Tel: 905-275-2369
kbaker@induscs.ca
www.induscs.ca
Twitter: @Indus_Helps
Facebook
Not-for-profit agency providing health and social services in the Peel Region

Ondine Biomedical
888-1100 Melville St
Vancouver BC V6E 4A6
Contact: Charles Young
Tel: 604-669-0555
cyoung@ondinebio.com
Photodisinfecting technology
Nasal decolonization products

Ophardt Hygiene Technologies Inc.
4743 Christie Drive
Beamsville ON L0R 1B4
Contact: Ken Friesen, General Manager and CEO
Tel: 905-563-2760
kfriesen@ophardt.com
www.ophardt.com
Hand hygiene dispenser solutions
Hygiene Monitoring Systems
Hygienic washroom accessories
Custom medical, washroom and OEM solutions

SciCan Medical
1440 Don Mills Rd Toronto, ON M3B 3P9
Contact: Orietta Mukeza
Tel: 416-446-2740
Email: OMukeza@scican.com
Website: www.scicancanada.ca
Disinfectants/detergents
Endoscope disinfection
Instrument cleaners
Washer/disinfection

Steris Corporation
375 Britannia Road E, Unit 2 Mississauga, ON L4Z 3E2
Contact: Ian Pequegnat Director, Consumable and Clinical Services
Tel: 905-677-0863 Fax: 905-677-0947
Email: ian_pequegnat@steris.com
Website: www.steris.com
Autoclave steam sterilization
Disinfectants/detergents
Endoscope disinfection
Handwashing products
Washer/disinfection
Wound care products

The Stevens Company Ltd.
425 Railside Drive Brampton, ON L7A 0N8
Contact: Robert Marshall
Tel: 905-598-5769 Fax: 905-791-6143
Email: stevens@stevens.ca
Website: www.stevens.ca


https://twitter.com/stevenscompany
Catheters & Tubing
Diagnostic Tests
Gels, Antiseptics and Injectables
Gloves
Masks & Face Protection
Soap, Shampoo & Skin Care
Sterilization/Disinfection Equipment
Waste & Linen Management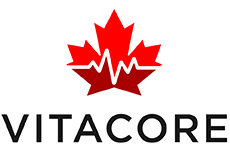 Vitacore Industries Inc.
151-8518 Glenlyon Parkway
Burnaby BC V5J 0B6
Contact: Sam Chung, VP of Sales
Tel: 1-888-593-2218
sam@vitacore.ca
www.vitacore.ca
Manufacturers of Personal Protective Equipment

Wood Wyant Canada Inc.
42, rue de l'artisan Victoriaville, QC G6P 7E3
Contact: Louise Taillon
Tel: 819-758-2889
Fax: 819-758-5800
Email: louise.taillon@woodwyant.com
Website: www.woodwyant.com
Disinfectants/detergents
Education/educational tools
Environmental supplies
Handwashing products
Safety equipment
Skin care products
Soiled utility room equipment
Waste management