IPAC Canada Corporate Members
Revised August 2017
The placement of corporate logos does not imply advertisement or endorsement of a company's products or services. IPAC Canada is not responsible for information found on any external website reached through corporate links.
---
Platinum
---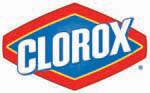 The Clorox Company of Canada Ltd.
150 Biscayne Cr., Brampton ON
Contact: Kaery Lall
Tel: 1-905-595-8317
Fax: 905-454-6670
Email: kaery.lall@clorox.com
Website: www.cloroxprofessional.com
Disinfectants
Cleaning products
Disinfectant Wipes
Mopping Systems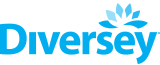 Diversey
2415 Cascade Pointe Boulevard
Charlotte, NC 28208
Contact: Carolyn Cooke
Tel: 980-221-3585
Email: carolyn.cooke@diversey.com
Website: http://solutionsdesignedforhealthcare.com
Cleaners, Disinfectants
Floor Care Products
Carts, Cleaning Supplies
Hand Hygiene and Hand Care Products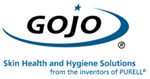 GOJO Industries Inc.
One GOJO Plaza, Suite 500 Akron, OH 44311
Contact: Tonette Hershman
Tel: 1-800-321-9647, ext. 6829
Fax: 330-869-1796
Email:
hershmat@GOJO.com
Website:
www.gojo.com

https://twitter.com/GOJOHlthcareCA
Hand Hygiene products
Antimicrobial products
Incontinence Care
Skin Care
Educational Tools

Virox Technologies Inc.
2770 Coventry Rd. Oakville, ON L6H 6R1
Contact: Melissa Chito
Tel: 800-387-7578 ext 127
Fax: 905-813-0220
Email: mchito@virox.com
Website: www.virox.com


https://twitter.com/ViroxAHP
---
Silver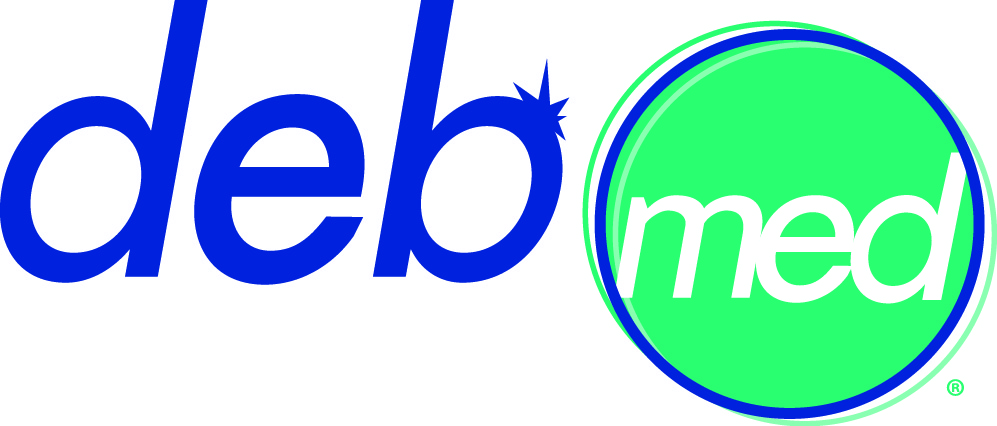 DebMed Canada
42 Thompson Rd W Box 730 Waterford, ON N0E 1Y0
Contact: David Green
Tel: 519-443-8697
Fax: 519-443-5160
Email: dgreen@debmed.com
Website: www.debmed.com


https://twitter.com/DebMedProgram
Handwashing products
Skin care products

Ecolab
370 Wabasha Street N, ECC/4, St. Paul MN 55102
Contact: Jillian Jackson
Tel: 651-250-4821
Fax: 651-204-2571
Email: jillian.jackson@ecolab.com
Website: www.ecolab.com


https://twitter.com/Ecolab
Disinfectants/detergents
Education/educational tools
Handwashing products
Instrument cleaners
Skin care products
Skin prep devices/solutions
Washer/disinfection
HandyMetrics
Suite 203A - 370 Queens Quay West Toronto, ON M5V 3J3
Contact: Michael Tsang
Tel: 1-855-392-8348 or
+1 917-426-0586 (International)
Email:
info@handymetrics.com
Website:
www.handymetrics.com

https://twitter.com/handymetrics
Hand hygiene auditing systems
9140, boul. Leduc, Suite 230 Brossard, QC J4Y 0L2
Contact: Paul Krupnov
Tel: 450-444-6777 Fax: 450-444-6222
Email:
pkrupnov@hygie.com
Website:
www.hygie.com
https://twitter.com/HygieCanada

Disposable Products
Gloves
Isolation Products
Waste Management


Sage Products LLC
3909 Three Oaks Road Cary, IL 60013
Contact: Nathan McHugh nmchugh@sageproducts.com
Tel: 1-800-323-2220 www.sageproducts.ca
Skin integrity products
Safe patient handling
Oral hygiene
Bathing care
Pre-op care


3M Canada Company
300 Tartan Drive London, ON N5V 4M9
Contact: Nelson da Silva
Tel: 800-265-1840
Fax: 519-452-6597
Email:nvdasilva@mmm.com
Website: www.3m.ca


https://twitter.com/3m_canada
autoclave steam sterilization
disposable drapes
electrosurgical supplies
handwashing products
wound care products
respiratory protection
mask fit-testing
Vernacare
100 Westmore Drive
Units 6 & 7 Toronto, ON M9V 5C3
Contact: Glenn Duncan
Tel: 416-661-5552 ext 232
Cell: 416-580-9301
Fax: 416-661-5559
Email: glenn.duncan@vernacare.com
Website: www.vernacare.com
Disposal units
Disposable urinals, basins
Disposable bedpan and commode liners
58 Lambert Drive Belleville, ON K8N 4K6
Contact: Paul Webber
Tel: 613-962-0437
Fax: 613-969-7465
Email:
paul@webbertraining.com
Website:
www.webbertraining.com
---
Bronze
---
Cowansville, QC J2K 2K8
Contact: Irène Guilbault
National Sales Manager
Tel: 450-266-1850
Fax: 450-266-6150
Email:
Irene.guilbault@ansell.com
Website:
www.ansell.com
Gloves
Protective clothing
Sharps safety products
Specimen handling systems
Brampton, ON L6T 1E6
Contact: Terry Runka
Tel: 905-327-6492
Fax: 905-457-9992
Email:
trunka@chemaqua.com
Website:
www.chemaqua.com
Specialty cleaning and pretreatment services:

Water lines (water softeners, reverse osmosis, dealkalizers, filtration)
Cooling towers
Coil cleaning
Closed loop cleaning
Cambridge, ON N3E 1A5
Contact: Barry Hunt Tel:519-550-2355 Fax: 519-650-2366
Email:
barry@class1inc.com
Website:
www.class1inc.com

https://twitter.com/Class1Inc
Engineered Infection Prevention (EIP) Products

UV Technology (Mobile & Fixed Options)
Ozonated Water (Hand Hygiene Sinks)
Antimicrobial Copper Surfaces)

Medical Gas Source Equipment
Patient Care Headwalls
Medical supply units
Medical gas pipeline components
Medical gas pipeline equipment
Halogenated Drug Recovery Systems
275 Superior Boulevard Mississauga, ON L5T 2L6
Contact: Alison Byrne Vice President, Marketing
Tel:905-696-0899 Email:
Alison.byrne@ergocentric.com
Website:
www.healthcentric.com
Medical grade seating solutions designed for durability and infection control providing the most durable and cleanable healthcare seating

Medela Canada
4160 Sladeview Crescent Unit #8 Mississauga, ON L5L 0A1
Contact: Regine Lalancette
Tel: (905) 608-7272 ext. 229 and (800) 435-8316
Fax: (905) 608-8720
Email: regine.lalancette@medela.ca
Website: www.medela.ca

Nosotech Inc.
133, rue Julien-Réhel, local 215 Rimouski, QC G5L 9B1
Contact: Laurent Bellavance
Tel: 418 723-0862 ext. 208
Fax: 418 723-2231
Email: laurent.bellavance@nosotech.com. Website: www.nosotech.com
IPAC Software
Data Management
Surveillance Reports
SciCan Medical
1440 Don Mills Rd Toronto, ON M3B 3P9
Contact: Thibaud Boiston
Tel: 416-446-2756 Fax: 416-446-2725
Email: tboiston@scican.com
Website: www.scican.com
Disinfectants/detergents
Endoscope disinfection
Instrument cleaners
Washer/disinfection
375 Britannia Road E, Unit 2 Mississauga, ON L4Z 3E2
Contact: Ian Pequegnat Director, Consumable and Clinical Services
Tel: 905-677-0863 Fax: 905-677-0947
Email:
ian_pequegnat@steris.com
Website:
www.steris.com
Autoclave steam sterilization
Disinfectants/detergents
Endoscope disinfection
Handwashing products
Washer/disinfection
Wound care products
Suite 300
Mississauga, ON L5R 3R3
Contact: Lisa Coote Tel: 800-665-4831 x247
Fax: 800-309-1116
Email:
lisa.coote@getinge.com
Website:
www.arjohuntleigh.com
Bathing system disinfection
Disinfectants/detergents
Patient handling slings
Skin care products
Soiled utility room equipment
Washer/disinfection
425 Railside Drive Brampton, ON L7A 0N8
Contact: Leane Young
Tel: 905-791-8600 ext. 1235 Fax: 905-791-6143
Email:
stevens@stevens.ca
Website:
www.stevens.ca

https://twitter.com/stevenscompany
Catheters & Tubing
Diagnostic Tests
Gels, Antiseptics and Injectables
Gloves
Masks & Face Protection
Soap, Shampoo & Skin Care
Sterilization/Disinfection Equipment
Waste & Linen Management
42, rue de l'artisan Victoriaville, QC G6P 7E3
Contact: Melanie Moreau
Tel: 819-758-2889
Fax: 819-758-5800
Email:
melanie.moreau@sanimarc.com
Website:
www.woodwyant.com
Disinfectants/detergents
Education/educational tools
Environmental supplies
Handwashing products
Safety equipment
Skin care products
Soiled utility room equipment
Waste management