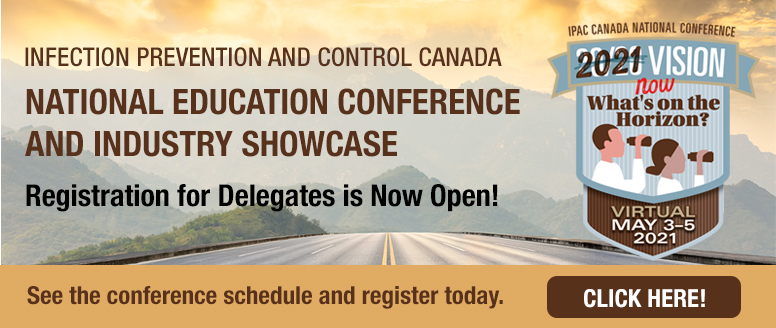 Call for Late Breaking Abstract Submissions on COVID-19
IPAC Canada's 2021 Virtual National Education Conference Scientific Program committee is now receiving Late Breaking Abstracts on the topic of COVID-19 to be submitted for presentation at this conference. Abstracts will be accepted until 12:00 midnight (Central Time), March 15, 2021. Abstracts must be submitted online by clicking on button below.
Late breaking abstracts will only be presented as a poster. The online abstract submission platform cannot be changed and will contain all the requirements for both oral and poster presentations. The abstracts will undergo the same review procedure as other conference abstracts.
Conference attendees will be directed to the posters that present the late breaking information on COVID-19. The abstracts will be published in the fall 2021 issue of Association News.
Please note that this abstract submission is solely for abstracts with late breaking data on COVID-19 and not for abstracts submitted "late". Any "late" abstracts will be rejected outright.
---
IPAC Canada Conference Office
executivedirector@ipac-canada.org
Telephone: 1-204-897-5990/1-866-999-7111