3M Champions of Infection Prevention and Control Award
In collaboration with 3M Canada, IPAC Canada established the Champions of Infection Prevention and Control Award in 2009. The Award will recognize IPAC Canada members who have demonstrated innovative initiatives to prevent infection, raise awareness, and improve the health of Canadians. The nomination may also be for lifetime achievement. The nomination may be made by a member of IPAC Canada or by a IPAC Canada chapter. Formal presentation of the Award will be made at the Opening Ceremonies of the Annual National Education Conference.
The deadline for nominations is March 21, 2022.

IPAC Canada is grateful to 3M Canada for sponsoring this award. Acceptance of this award does not constitute endorsement of the company's products.
The placement of corporate logos does not imply advertisement or endorsement of a company's products or services. IPAC Canada is not responsible for information found on any external website reached through corporate links.
---
The winner of the 2021 3M Champion of Infection Prevention and Control Award
Dr. Theresa Tam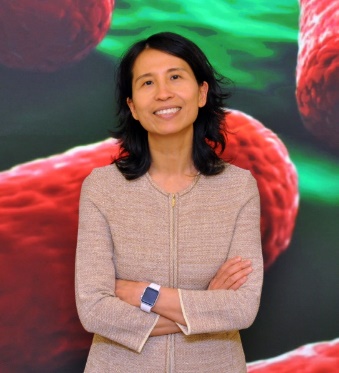 The Board of Directors of IPAC Canada is honoured to present the 2021 Champion of Infection Prevention and Control Award to Dr. Theresa Tam, Chief Public Health Officer of Canada.
Dr. Tam is recognized for her lifetime achievement in service to healthcare as well as leadership during the pandemic.
Dr. Theresa Tam was named Canada's Chief Public Health Officer in 2017. She is a physician with expertise in immunization, infectious disease, emergency preparedness and global health security.
Dr. Tam obtained her medical degree from the University of Nottingham in the U.K. She completed her paediatric residency at the University of Alberta and her fellowship in paediatric infectious diseases at the University of British Columbia. She is a Fellow of the Royal College of Physicians and Surgeons of Canada and has over 55 peer-reviewed journal publications in public health. She is also a graduate of the Canadian Field Epidemiology Program.
Dr. Tam has held several senior leadership positions at the Public Health Agency of Canada, including as the Deputy Chief Public Health Officer and the Assistant Deputy Minister for Infectious Disease Prevention and Control. During her 20 years in public health, she provided technical expertise and leadership on new initiatives to improve communicable disease surveillance, enhance immunization programs, strengthen health emergency management and laboratory biosafety and biosecurity. She has played a leadership role in Canada's response to public health emergencies including severe acute respiratory syndrome (SARS), pandemic influenza H1N1 and Ebola. During this time of an historic pandemic, Dr. Tam has advised Canadians on measures to control the burden, maintain public safety, and create immunity through vaccination. Throughout she has performed her role with dedication, integrity, and hopefulness.
Dr. Tam will bring greetings to the 2021 IPAC Canada Virtual Conference through a video message on Tuesday, May 4 (1100 Eastern).
The Champion of Infection Prevention and Control Award was established in 2009 with honorees supported by 3M Canada to attend the annual education conference (2010-2019).
---
Recipients of the 3M Champion of Infection Prevention and Control Award
2010 - Dr. Mary Vearncombe
2011 - Marion Yetman, Pat Piaskowski
2012 - Dr. Allan Ronald
2016 - Jacqueline Hlagi
2017 - Faith Stoll
2018 - Dr. Michelle Alfa
2019 - Merlee Steele-Rodway
2021 - Dr. Theresa Tam