Ecolab Poster Contest
2016 Winning Poster
Poster is available for download in Members Area.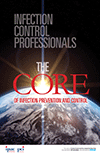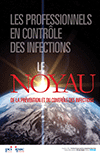 Congratulations to Lakeridge Health Infection Control Team of Oshawa, Ontario on having created the 2016 poster concept. Poster designed by Edge Advertising, Winnipeg.
NOTE: Posters are copyright to IPAC Canada and may not be altered. Permission is required to use the poster image in publications or informational materials.

An Annual Poster Contest is sponsored by Ecolab and supported by a Chapter of IPAC Canada to give ICPs an opportunity to put their creative talents to work in developing a poster which visualizes the Infection Control Week Theme.
The winner of the Annual Poster Contest is announced at the annual IPAC Canada Conference. Winners receive full registration at the next IPAC Canada conference.
The theme for 2017 National Infection Control Week (October 16-20, 2017) is:
"Infection Prevention and Control - It's a Team Thing!"
Guidelines for Poster Development:
Your entry should be informative, eye-catching and applicable to hospital, long-term care and community settings, and should also have meaning for the public. Your entry will be judged on overall content. Artistic talent is helpful but not necessary. The winning entry will be submitted to a graphic designer for final production. Your entry will become the property of IPAC Canada.
Submissions will only be accepted via email. Send submissions in Word or PDF format to executivedirector@ipac-canada.org. Include your name, address and telephone number in your covering email. Do not add your contact information on the poster submission. GRAND PRIZE: Waived registration to the 2017 conference (Sunday-Wednesday) or $500. There is no limit to number of entries so enter often!! Deadline for entries for the 2017 contest has passed. Watch for an announcement in the fall regarding the 2018 poster contest!
HOST CHAPTER 2017: IPAC Nova Scotia.
SPONSOR 2017:

The placement of corporate logos does not imply advertisement or endorsement of a company's products or services. IPAC Canada is not responsible for information found on any external website reached through corporate links.