2022 Ecolab Poster Contest
Congratulations to the winner
of the 2021 Ecolab Poster Contest

Melody Cordoviz RN BSc BScN CIC
Royal Alexandra Hospital
Alberta Health Services
Edmonton, Alberta

Poster Contest Hosted by: IPAC SASKPIC
Poster Contest Sponsored by


The COVID-19 pandemic has had a profound impact on the lives of millions around the world, forcing us to adapt to the "new normal". We have been left with the incredible task to UNITE AND CONQUER this pandemic. Healthcare workers have been doing an outstanding job working around the clock to ensure people affected by the virus are supported and society is doing their best to try to "flatten the curve". We can accomplish anything if we UNITE AND CONQUER!

Poster is available to the public to download until September 30, 2021.
English / French.



NOTE: Posters are copyright to IPAC Canada and may not be altered. Permission is required to use the poster image in publications or informational materials.
(Entry Deadline: January 31, 2022)
An annual poster contest is sponsored by ECOLAB and supported by an IPAC Canada chapter to give infection prevention and control professionals an opportunity to put their creative talents to work by developing a poster that visualizes the Infection Prevention and Control Week theme. The 2022 National Infection Control Week is October 17-21.
THEME: Spread prevention...not infection.
DESCRIPTION OF THEME: During a global pandemic everyone plays a part in preventing infection through universal masking and social distancing to getting vaccinated. The spread of prevention practices in both communities and workplaces is important to limit infections. It is all about being proactive to prevent infections rather than reactive by treating them.
PRIZE: The winner will receive a waived registration to the 2022 National Conference (April 24-27).
REMINDER: Posters should have meaning for the public as well as all levels of staff across the continuum of care. The poster should be simple and uncluttered, with strong visual attraction and minimal text. Judging will be based on overall content. Artistic talent is helpful but not necessary. The winning entry will be submitted to a graphic designer for final production. Your entry will become the property of IPAC Canada.
HOST CHAPTER: IPAC Central East Ontario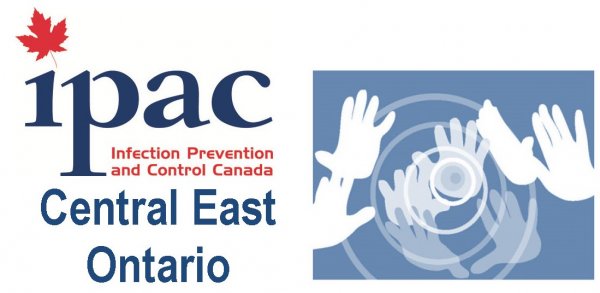 SUBMISSION: Submissions will only be accepted by email.
Send submissions to: info@ipac-canada.org.
Subject line: 2022 Ecolab Poster Contest
Submission format:
Electronic file in Word or PDF format only.
Files smaller than 5 MB in size preferred.
Poster size: must print onto 8.5" x 11" paper.
Name, address, and telephone number must be included in
the submission email.
DO NOT include identifiers on the poster itself.

The placement of corporate logos does not imply advertisement or endorsement of a company's products or services. IPAC Canada is not responsible for information found on any external website reached through corporate links.