IPAC Canada Webinar
We have IPAC Canada Core Competencies for Healthcare Workers, Now What? Exploring moving competencies to action.
Date:Tuesday, November 14, 2017
Time: 1030 PT, 1130 MT, 1230 CT/SK, 1330 ET, 1430 AT, 1500 NL
Duration: 1.0 hour
---
WEBINAR BACKGROUND
This webinar will start with brief review of the rationale and development process for IPAC Canada's Core Competencies for HCWs. The session will explore issues related to the concept of "competency" and what this means in the contextual complexity of the healthcare environment. The implications of these issues will then be discussed as they relate to our IPAC HCW competencies. Finally the session will look at how we might begin to use these competencies and translate them into practice.
---
PRESENTERS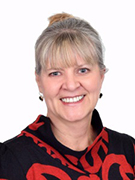 Gwyneth Meyers BSc MSc PhD has worked in Infection Prevention and Control for 19 years in both urban and rural settings. She has been a member of IPAC Canada since 1998. Currently Gwyneth works as a Clinical Practice Coordinator in Infection Prevention and Control in Alberta Health Services Calgary Zone. She has a BSc in Cellular and Microbiology, an MSc in Health Care and Epidemiology and PhD in Education Technology. Her passions include exploring and promoting innovative teaching and learning processes and when not at work loves to do African dance, hike, garden and travel.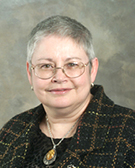 Betty Ann (Elizabeth) Henderson, PhD is Senior Advisor, Infection Prevention and Control, Alberta Health Services. She is also Professor, Department of Community Health Sciences, Faculty of Medicine, University of Calgary. Betty Ann received her PhD in Medical Sciences (Infectious Diseases and Hospital Epidemiology from the University of Calgary. Her areas of interest and specialization are infectious diseases and infection control epidemiology, surveillance techniques and methodology, increasing education for Infection Prevention and Control Professionals, and increasing healthcare provider access to training in Infection Prevention and Control. She served as a member of the Board of Directors of IPAC Canada (formerly CHICA Canada) and was subsequently named an Honorary Member of the association.