IPAC Canada Webinar
Vancomycin Resistant Enterococcus (VRE): To Screen or Not to Screen
Date:Tuesday, October 24, 2017
Time: 1030 PT, 1130 MT/SK, 1230 CT, 1330 ET, 1430 AT, 1500 NL
Duration: 1.0 hour
Log in information to be sent at a later date.
THIS WEBINAR IS FULL
---
WEBINAR BACKGROUND
The infection prevention and control approach to vancomycin resistant Enterococcus (VRE) is increasingly heterogeneous across Canada. This presentation will summarize recent literature relevant to VRE control practices in Canada, including updates from Public Health Ontario's VRE program of research.
---
PRESENTER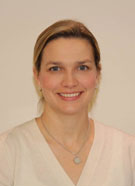 Dr. Jennie Johnstone obtained her medical degree from Dalhousie University. She then moved to Edmonton, Alberta where she completed her Internal Medicine and Infectious Diseases training and research fellowship at the University of Alberta. She moved to Hamilton, Ontario in July 2008 where she practiced infectious diseases at McMaster University and completed her PhD in Health Research Methodology (Epidemiology). She is now an Infection Prevention and Control physician at Public Health Ontario and an Assistant Professor at the Dalla Lana School of Public Health at the University of Toronto. Her research focuses on Infection Prevention and Control including vancomycin resistant enterococci, Clostridium difficile and ventilator associated pneumonia. She also practices Infectious Diseases and Infection Prevention and Control at St. Joseph's Health Center in Toronto.
Made possible through the generous support of