WEBINAR
Sharing Knowledge Through Webinars
The Webinar has been postponed.
Watch for an announcement of the rescheduled date.
Date: To be announced

THIS WEBINAR IS FOR INVITED IPAC CANADA COMMITTEES ONLY
Description
Webinars are an important and evolving component of our information sharing and learning program. Each year we add new protocols and access parameters to our webinar program to respond to our changing member's needs. Join us to maximize your webinar experience:
Learn about "What's New" for 2020 and changes to our webinar protocols
Learn the basics about how to schedule and conduct engaging webinars
Ask questions and learn additional techniques to encourage participation and share knowledge: Polls, Question & Answers, Video, etc.
Our webinar knowledge sharing program has attracted a growing number of IPAC Canada members since we launched the program in 2015. Annually we host more than 100 webinars, reaching virtually every province and region with timely and accurate infection and prevention control in formation
PRESENTER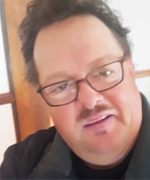 Paul Cormier is President and Chief Communication Strategist at Ycommunicate.com. He has worked with IPAC Canada since 2010 to develop and improve our webinar strategy. He and his colleagues also provide IT support. During his work with IPAC Canada, he has assisted with the development of the Routine Practices E-Learning Modules in English and French.
Made possible through the generous support of