WEBINAR: Information Session: 2019 Point Prevalence Survey in Canadian Long Term Care Facilities
Date:
Thursday , January 17, 2019
Time:
1030 PT, 1130 MT, 1230 CT/SK, 1330 ET, 1430 AT, 1500 NL
Duration:
1.0 hour
Login information will be provided at a later date.
THIS WEBINAR IS FOR IPAC CANADA MEMBERS and NON-MEMBERS
REGISTRATION WILL CLOSE ON TUESDAY JANUARY 15th, 2019

DESCRIPTION
In spring 2019, the Public Health Agency of Canada will be implementing a prevalence survey in long-term care facilities across Canada in partnership with IPAC Canada. The objective of the survey will be to assess infection or colonization caused by antimicrobial resistant organisms, and prevalence of antibiotic use among long-term care residents. This session will provide participants with an overview of the survey, and opportunities to ask questions about becoming involved.
PRESENTER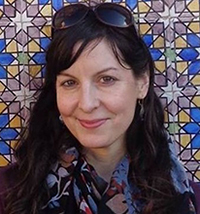 CLAUDIA RANK is a senior epidemiologist in the Canadian Antimicrobial Resistance Surveillance team at the Public Health Agency of Canada. She has over ten years' experience designing, implementing and managing infectious disease surveillance systems in various settings across Canada. Claudia completed the Canadian Field Epidemiology Training Program, and has also worked in international public health and applied epidemiology in Australia, the United Kingdom, and as a consultant with the World Health Organization.