WEBINAR: Pathways to Infection Prevention Competency
EVERY ATTENDEE MUST REGISTER INDIVIDUALLY.

In the event that more than one participant is enrolled from one location, i.e. a group setting (several attendees in one room), the full title of the organization attending must be spelled out when that group is logging in to the webinar.

All participants in an educational webinar must log into the webinar room with their full name.

CERTIFICATION POINTS

IPAC Canada Members can now receive an education credit towards their CIC® recertification by attending IPAC Canada educational webinars.

This is to comply with recertification requirements of the Certification Board of Infection Control (CBIC). CBIC has approved the use of a generic certificate of completion which will be available for download at the end of the webinar.

1 IPU per hour is approved for IPAC Canada webinars.

The Certificate will be available to all participants to download.
Date: Wednesday, 24th March, 2021
Time: 1030 PT, 1130 MT/SK, 1230 CT, 1330 ET, 1430 AT, 1500 NL
Duration: 1 hour
THIS WEBINAR IS FOR IPAC CANADA MEMBERS ONLY.
Description
The presenter will discuss the Certification Board of Infection Control (CBIC) vision for healthcare without infections through verified infection prevention competency; the task of ensuring the test reflects current practice (Job task analysis, recently completed); and pathways to attaining (obtaining the credential) and sustaining competency (IPUs).
PRESENTER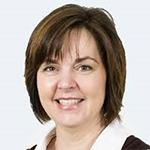 DR. JANET GLOWICZ is the 2021 President of the Certification Board of Infection Control. First certified in 2008, Dr. Glowicz is a registered nurse with a background in critical care. She holds a master's in public health/epidemiology from the Health Science Center at the University of North Texas, and a PhD in nursing from the University of Texas at Arlington. Janet has practiced infection prevention both as a nurse epidemiologist in public health and as an infection preventionist in acute and outpatient settings. Janet currently is a member of the Hospital Infection Prevention Team in the Prevention and Response Branch of the Division of Healthcare Quality Promotion at the Centers for Disease Prevention and Control. She currently assists with outbreak investigations in healthcare settings and serves as the subject matter expert for hand hygiene in healthcare settings.
Disclaimer: Dr. Glowicz's work with CBIC does not reflect the opinions of the CDC.