WEBINAR: Outbreak Management in a Mental Health Setting
Date: Tuesday December 3rd, 2019
Time: 1030 PT, 1130 MT, 1230 CT/SK, 1330 ET, 1430 AT, 1500 NL
Duration: 1.0 hour
Log in information to be provided at a later date.
THIS WEBINAR IS FOR IPAC CANADA MEMBERS ONLY.
REGISTRATION HAS CLOSED FOR THIS WEBINAR.
DESCRIPTION
While outbreaks are routine occurrences in inpatient medical facilities, inpatient psychiatric units represent a special challenge in management both from an administrative perspective as well as from and Infection Prevention and Control perspective. Typical infection control measures are not often practical or feasible given this unique population. The webinar will articulate lessons learned as well as flag challenges and solutions that occurred during and influenza outbreak and a norovirus outbreak in inpatient psychiatry, from both the perspective of and Infection Control Coordinator, and the unit Patient Care Manager.
PRESENTERS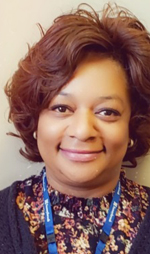 Jackie Griffin-White began her nursing career at Sunnybrook after graduating from the diploma program at Seneca College in 1989. While working on a medical unit, she took on several short term learning opportunities in the Nursing Education Department as well as Infection Control. While completing her Bachelor of Science degree in Nursing she became an Advanced Practice Nurse in Medicine. She transitioned into the Patient Care Manager role shortly after completing her Master of Nursing degree; she has worked in Surgical Oncology, Medicine and for the past eight years has been the manager on the in-patient Mental Health Unit.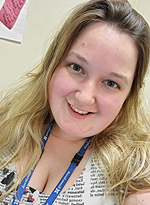 Amber Linkenheld-Struk was trained as a microbiology technologist, a field in which she worked for five years before training for IP&C with Queens University. Since, she has worked in infection control in both long term and acute care centers, formerly engaged with the Infection Control role for inpatient psychiatry at a major tertiary care institution, Sunnybrook Health Sciences Centre, and currently covering the medicine program there.
Made possible through the generous support of