WEBINAR: Hand Hygiene – Things You Don't Know
Date: Wednesday, December 11, 2019
Time: 1030 PT, 1130 MT, 1230 CT/SK, 1330 ET, 1430 AT, 1500 NL
Duration: 1.0 hour
THIS WEBINAR IS FOR IPAC CANADA MEMBERS ONLY.
Related documents: Questions and Answers from this webinar.
DESCRIPTION
Hand hygiene can be complex and understanding the different elements of an alcohol-based hand rub are important. Join us for this 1 hour interactive webinar with Dr. William R. Jarvis on hand hygiene and uncover the things you don't know.
Learning Objectives:
Examine the current recommendations for hand hygiene
Review the factors that influence alcohol efficacy and alcohol-based hand rub (ABHR) antimicrobial efficacy
Understand the importance of ABHR formulation and the influence of ABHR volume and dry time on efficacy
Understand the elements and importance of a multimodal hand hygiene program
Identify ABHR attributes that influence compliance
PRESENTERS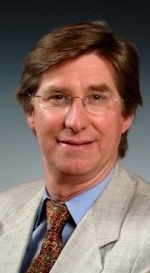 WILLIAM R. JARVIS, M.D. is board-certified in pediatrics and board-eligible in pediatric infectious diseases. From 1980-2003, Dr. Jarvis worked at the U.S. Centers for Disease
Control and Prevention (CDC), in a number of leadership positions including Acting Director, Hospital Infections Program (HIP); Assistant Director for Program Development, Division of Healthcare Quality Promotion (DHQP); and Director, Office of Extramural Research, Office of the Director, National Center for Infectious Diseases. For 17 years while at the CDC, Dr. Jarvis was responsible for the supervision of outbreaks and epidemiologic studies in healthcare settings and for the development of guidelines for the prevention of healthcare-associated infections (HAIs). He is the past president of the Society for Healthcare Epidemiology of America and editor of Infection Control and Healthcare Epidemiology. He is the Chairman of the Food and Drug Administration's General Hospital and Personal Use Committee. In July 2003, Dr. Jarvis established Jason and Jarvis Associates, LLC, a consulting company in epidemiology, infectious diseases, and HAI prevention and control. Dr. Jarvis has published >400 peer-reviewed publications, edited six books, and has received numerous awards, including the CDC Lifetime Scientific Achievement Award and the CDC Lifetime Achievement Award in Epidemiology.
Made possible through the generous support of