WEBINAR: Mitigating fraud and cyber risk during COVID – Control what you can
EVERY ATTENDEE MUST REGISTER INDIVIDUALLY.

In the event that more than one participant is enrolled from one location, i.e. a group setting (several attendees in one room), the full title of the organization attending must be spelled out when that group is logging in to the webinar.

All participants in an educational webinar must log into the webinar room with their full name.

CERTIFICATION POINTS

IPAC Canada Members can now receive an education credit towards their CIC® recertification by attending IPAC Canada educational webinars.

This is to comply with recertification requirements of the Certification Board of Infection Control (CBIC). CBIC has approved the use of a generic certificate of completion which will be available for download at the end of the webinar.

1 IPU per hour is approved for IPAC Canada webinars.

The Certificate will be available to all participants to download.
Date: Thursday, 22nd October, 2020
Time: 1030 PT, 1130 MT/SK, 1230 CT, 1330 ET, 1430 AT, 1500 NL
Description
As COVID-19 continues to impact communities across Canada, cybercriminals are taking advantage of the crisis to commit fraud and cybercrime. The Canadian Center for Cyber Security reports that COVID-19 related phishing attempts are on the rise and networks are being exploited as more employees work from home. The good news is there are steps you can take to protect your employees and your business.
On October 22, join Grant Thornton's team of business risk experts as they outline how to assess your organization's fraud and cyber risk, and the training, processes and technology that will keep your business steps ahead of cybercriminals.
PRESENTERS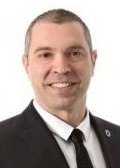 Romel Alnazer is a Senior Manager in Grant Thornton's IT Risk Services group. Romel has 15 years' experience evaluating the design and effectiveness of information technology (IT) controls through audits or assurance reports. His ability to understand IT risks and bridge the knowledge gap that often exists between business and IT has enabled him to deliver much needed confidence to decision-makers in different sectors, including banks, oil & gas, and public sector entities.
Romel is passionately interested in training and development for professionals. He has led classroom live trainings for auditors at different experience levels, from fresh graduate auditors with little experience with business or IT, to specialists who had deep knowledge of certain technologies or business sectors.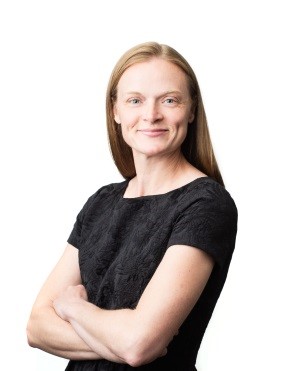 Caroline Dixon - As a senior manager in Grant Thornton's forensics and dispute resolution group, as well as a qualified Chartered Accountant (CA) and CA-designated specialist in investigative and forensic accounting (CA-IFA), Caroline specializes in providing forensic accounting and litigation support services, as well as a wide range of anti-fraud work, to a diverse client base.
On any given day, she is helping clients conduct fraud risk and vulnerability assessments, internal control compliance engagements, fraud investigations, forensic accounting assignments, and anti-fraud work. Caroline works with organizations across numerous industries, including police services, education, municipal, provincial and federal governments, healthcare, forestry, pharmaceutical, not-for-profit, and other public sector and Crown corporations.
Outside of the office, you can find her speaking on the topics of forensic accounting, fraud awareness and prevention, and internal control risks, or co-authoring articles and whitepapers relating to fraud. Caroline has also been qualified numerous times in the Ontario Court of Justice, as well as the Ontario Superior Court of Justice, to testify as an expert witness in forensic accounting.
This webinar is made possible through the generous support of: