IPAC Canada Webinar
CIC® Recertification – Certification is Commitment
Webinar for members of IPAC Canada
Date: Tuesday, 27th March, 2018
Time: 1030 PT, 1130 MT/SK, 1230 CT, 1330 ET, 1430 AT, 1500 NL
Duration: 1.0 hour
Log in information to be provided at a later date.
Registration Deadline Friday, March 23, 2018.

---
WEBINAR BACKGROUND
The Certification Board of Infection Control and Epidemiology, Inc. (CBIC) administers the examination for certification in infection prevention and control (CIC®). The recertification examination is required to be taken every fifth calendar year of passing the initial certification examination in order to hold the designation of being Certified in Infection Control (CIC®). CBIC Board President, Joann B. Andrews DNP RN CIC will be presenting in this webinar the recertification exam application process, what makes up the entirety of the exam, the importance of recertifying, and why CBIC requires testing instead of CEU's to uphold certification.
---
PRESENTER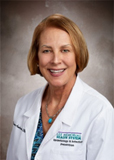 JOANN ANDREWS DNP RN CIC serves as a Senior Infection Preventionist for Lee Health, a four-hospital System in Fort Myers, Florida. She has been employed with the System for 26 years and in Epidemiology & Infection Prevention since 2005. She has served CBIC as the Test Committee Chair and she currently serves as the 2018 President. Joann has specific areas of interest in the acute care setting, including safety of the hospital environment, mitigating construction risks, transfusion safety, and she has provided support to the mandatory influenza vaccination initiatives for the System. Joann is happiest educating – whether to groups or individuals, there are always opportunities to share what we know about preventing infections. She completed her Doctorate of Nursing Practice at Florida State University in 2013 and uses this platform to mentor other nursing students – hoping to influence them to become Infection Preventionists!
Made possible through the generous support of