WEBINAR: Abstract to article in a few easy steps
Date:
Tuesday, January 15, 2019
Time: 1
030 PT, 1130 MT, 1230 CT/SK, 1330 ET, 1430 AT, 1500 NL
Duration:
1.0 hour
PLEASE NOTE THAT THIS WEBINAR HAS BEEN CANCELLED. WE APOLOGIZE FOR ANY INCONVENIENCE.
Description of session: Tools, tips and pointers on turning a caterpillar [abstract] into a butterfly [article].
PRESENTER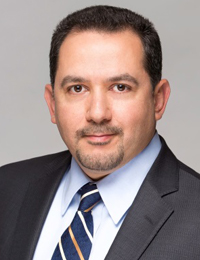 CHINGIZ AMIROV is Director of Infection Prevention and Control at Baycrest Health Sciences and Editor-in-Chief for the Canadian Journal of Infection Control. Chingiz received his Master's in Public Health from Emory University in Atlanta (GA), and MSc in Quality Improvement and Patient Safety from the University of Toronto. Prior to joining Baycrest, Chingiz worked for CDC (Centers for Disease Control and Prevention), Emory School of Medicine, and the International Committee of the Red Cross.
This webinar is made possible through the generous support of