IPAC Virtual Race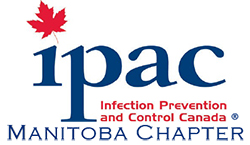 Co-hosted by IPAC Manitoba
Join us for the 15th Annual IFIC Fundraiser in aid of the IPAC Canada Scholarship which assists Infection Control Professionals from under-funded or under-resourced countries to attend the annual International Federation of Infection Control (IFIC) education meeting.
For 2021 we encourage participants to go live and get creative with an activity of their choosing. Set a personal or team goal (e.g. distance, number of steps, frequency of activity), collect donations, then get active. Please capture your activity with static photo and post on social media using the hashtag #activeforIFIC2021.

Please help IFIC in its efforts to support Infection Prevention and Control professionals by reaching our net goal of $3,000.
Entry is free!
We ask that all participants raise a minimum of $35. The first 100 participants to register will receive an IFIC Fundraiser Buff.
Donors will be provided with a charitable receipt from IPAC Canada.
Prizes!
Prizes will be awarded to clinical IPAC Members for:
Most creative activity
Best fitness costume
Most donation dollars
Most liked social media post (using the hashtag)

Activity Ideas
Go the Distance!
Run 5 km
Walk 2 5 km
Bike 20 km
Row 5 km
Hike, Rollerblade, Scooter, Ski, Swim, Jump Rope, or any other activity for a set distance/time
Keep Going Everyday
Yoga
Zumba
Walk 15,000 steps
Garden
Golf
Pick an activity and time/distance to do everyday for a month (or a certain amount of weeks)
Find Your Limit
Play catch without dropping the ball
Toss a frisbee back and forth without dropping
Jump rope without missing a jump for a certain time (or get so many jumps in)
Get a certain amount of free throws in playing basketball
Do Something Fun and Wacky!
Set up an obstacle course and compete to do it faster everyday
Set up a family race course and everyone must complete it every
Make Up Your Own Activity
Don't hold back your creativity, create your own activity!
Please follow all safety measures and restrictions where you live. Physically distance and wear a mask if you aren't doing a solo activity.
Made possible through the generous support of