IPAC Canada Corporate Members
Revised August 19, 2016
The placement of corporate logos does not imply advertisement or endorsement of a company's products or services. IPAC Canada is not responsible for information found on any external website reached through corporate links.
---
Platinum
---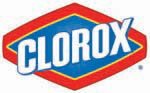 The Clorox Company of Canada Ltd. 101 John Street Orangeville, ON L9W 2R1 Contact: Allison McKittrick Tel: 1-905-595-8317 Fax: 905-454-6670 Email: allison.mckittrick@clorox.com Website: www.cloroxprofessional.com
Disinfectants
Cleaning products
Disinfectant Wipes
Mopping Systems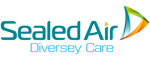 Diversey Care, a division of Sealed Air. 8215 Forest Point Boulevard
Charlotte, NC 28273 Contact: Carolyn Cooke Tel: 980-221-3585 Email: carolyn.cooke@diversey.com Website: www.diversey.com
Cleaners, Disinfectants
Floor Care Products
Carts, Cleaning Supplies
Hand Hygiene and Hand Care Products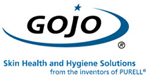 GOJO Industries Inc. One GOJO Plaza, Suite 500 Akron, OH 44311 Contact: Tonette Hershman Tel: 1-800-321-9647, ext. 6829 Fax: 330-869-1796 Email:
hershmant@GOJO.com
Website: www.gojo.com
Hand Hygiene products
Antimicrobial products
Incontinence Care
Skin Care
Educational Tools

Virox Technologies Inc. 2770 Coventry Rd. Oakville, ON L6H 6R1 Contact: Melissa Chito Tel: 800-387-7578 ext 127 Fax: 905-813-0220 Email: mchito@virox.com Website: www.virox.com
---
Gold
---

EcoLab Healthcare 13000 Deerfield Parkway Suite 300 Alpharetta, GA 30004 Contact: Susan Peszko Tel: 678-896-4202 Fax: 678-896-4203 Email: susan.peszko@ecolab.com Website: www.ecolab.com
Disinfectants/detergents
Education/educational tools
Handwashing products
Instrument cleaners
Skin care products
Skin prep devices/solutions
Washer/disinfection
---
Silver
---
DebMed Canada 42 Thompson Rd W Box 730 Waterford, ON N0E 1Y0 Contact: David Green Tel: 519-443-8697 Fax: 519-443-5160 Email: dgreen@debmed.com Website: www.debmed.com
Handwashing products
Skin care products

HandyMetrics Suite 203A - 370 Queens Quay West Toronto, ON M5V 3J3 Contact: Michael Tsang Tel: 1-855-392-8348 or
+1 917-426-0586 (International) Email:
info@handymetrics.com
Website: www.handymetrics.com
Hand hygiene auditing systems
Contact: Paul Krupnov Tel: 450-444-6777 Fax: 450-444-6222 Email:
pkrupnov@hygie.com
Website: www.hygiecanada.com
Disposable Products
Gloves
Isolation Products
Waste Management


Sage Products LLC
3909 Three Oaks Road Cary, IL 60013 Contact: Nathan McHugh nmchugh@sageproducts.com Tel: 1-800-323-2220 www.sageproducts.ca
Skin integrity products
Safe patient handling
Oral hygiene
Bathing care
Pre-op care

3M Canada Company 300 Tartan Drive London, ON N5V 4M9 Contact: Nelson da Silva Tel: 800-265-1840 Fax: 519-452-6597 Email:nvdasilva@mmm.com Website: www.mmm.com
autoclave steam sterilization
disposable drapes
electrosurgical supplies
handwashing products
wound care products
respiratory protection
mask fit-testing
Vernacare 100 Westmore Drive
Units 6 & 7 Toronto, ON M9V 5C3 Contact: Glenn Duncan Tel: 416-661-5552 ext 232 Cel: 416-580-9301 Fax: 416-661-5559 Email: glenn.duncan@vernacare.com Website: www.vernacare.com
Disposal units
Disposable urinals, basins
Disposable bedpan and commode liners
paul@webbertraining.com
Website:
www.webbertraining.com
---
Bronze
---
Cowansville, QC J2K 2K8
Contact: Irène Guilbault
National Sales Manager
Tel: 450-266-1850
Fax: 450-266-6150
Email:
Irene.guilbault@ansell.com
Website:
www.ansell.com
Gloves
Protective clothing
Sharps safety products
Specimen handling systems
Brampton, ON L6T 1E6
Contact: Subroto Chakravorty Tel: 905-457-2434 Fax: 905-457-9992
Email:
subrotoc@nch.com
Website: www.chemaqua.com
Specialty cleaning and pretreatment services:

Water lines (water softeners, reverse osmosis, dealkalizers, filtration)
Cooling towers
Coil cleaning
Closed loop cleaning
Cambridge, ON N3E 1A5
Contact: Barry Hunt Tel:519-550-2355 Fax: 519-650-2366
Email:
barry@class1inc.com
Website: www.class1inc.com
Medical vacuum systems
Medical air systems
Medical supply units
Medical gas pipeline components
Isolated power centres
Distributor for respiratory equipment related to medical gas systems.
sbrenna5@ITS.JNJ.com
Website: www.ethicon.com
Antibacterial sutures
Wound management products
Tel:905-696-0899 Email:
Alison.byrne@ergocentric.com
Website: www.healthcentric.com/
Medical grade seating solutions designed for durability and infection control providing the most durable and cleanable healthcare seating

Imperial Surgical Ltd. Contact: Sophie De Lisio
850, Halpern Ave
Dorval, QC H9P 1G6
Tel: 514-631-7988
Fax: 514.631.7741 Email: sdelisio@surgmed.com Website: www.surgmed.com
Automated Sink Disinfection Systems
Equipment for the O.R., Infection Control, Sterile Processing and Patient Handling areas
Medela Canada 4160 Sladeview Crescent Unit #8 Mississauga, ON L5L 0A1 Contact: Regine Lalancette
Tel: (905) 608-7272 ext. 229 and (800) 435-8316 Fax: (905) 608-8720 Email: regine.lalancette@medela.ca Website: www.medela.ca

Nosotech Inc. 133, rue Julien-Réhel, local 215 Rimouski, QC G5L 9B1
Contact: Laurent Bellavance Tel: 418 723-0862 ext. 208 Fax: 418 723-2231 Email: laurent.bellavance@nosotech.com Website: www.nosotech.com
IPAC Software
Data Management
Surveillance Reports
SciCan Medical 1440 Don Mills Rd Toronto, ON M3B 3P9 Contact: Thibaud Boiston Tel: 416-446-2756 Fax: 416-446-2725 Email: tboiston@scican.com Website: www.scican.com
Disinfectants/detergents
Endoscope disinfection
Instrument cleaners
Washer/disinfection
ian_pequegnat@steris.com
Website:
www.steris.com
Autoclave steam sterilization
Disinfectants/detergents
Endoscope disinfection
Handwashing products
Washer/disinfection
Wound care products
Suite 300
Mississauga, ON L5R 3R3
Contact: Lisa Coote Tel: 800-665-4831 x247 Fax: 800-309-1116 Email:
lisa.coote@getinge.com
Website:
www.arjohuntleigh.com
Bathing system disinfection
Disinfectants/detergents
Patient handling slings
Skin care products
Soiled utility room equipment
Washer/disinfection
leane.young@stevens.ca
Website:
www.stevens.ca
Catheters & Tubing
Diagnostic Tests
Gels, Antiseptics and Injectables
Gloves
Masks & Face Protection
Soap, Shampoo & Skin Care
Sterilization/Disinfection Equipment
Waste & Linen Management
melanie.moreau@sanimarc.com
Website:
www.woodwyant.com
Disinfectants/detergents
Education/educational tools
Environmental supplies
Handwashing products
Safety equipment
Skin care products
Soiled utility room equipment
Waste management